Growth in real estate is all about adding new clients into the funnel. Every Realtor has their own ways of generating clients, but the most successful have multiple organic lead source funnels to generate business. In my experience, some of the greatest values I can provide my Realtor clients are educating them on additional ways they can grow their business, and with strategies, other agents aren't willing to use. I would like to share three of these organic lead source funnels in hopes that it will allow you to create more clients in 2023.
Social Media Direct Messages
The common message in this article is that video is your friend. Using short-form or long-form videos will help you gain clients by growing your business exposure. Take the time several days a week to post story videos to your Instagram and Facebook profiles to gain immediate exposure, then review the views to see "who" is checking out your content.
If the same people are watching your content, reach out to them through a social media direct message and see if they have any additional questions regarding the topic. This is a great way to create engagement, especially with people who follow you on social, yet you don't have a direct relationship. Reach out to them as they may have a real estate need!
Organic Video Content (YouTube)
YouTube is the ultimate secret weapon when it comes to organic lead source funnels, and creating a 24/7 selling proposition for your real estate business. There is a ramp-up period when growing your YouTube channel, but it's also a medium most Realtors don't use but is the second most visited website in the world. Write down a top 10-15 list of video topics that your database would find valuable and start shooting. The camera is your friend so don't hesitate to get started.
I've been using YouTube to post educational content for several years, and I speak to 2-5 people a week who email or call me to "discover" me in organic search. If you could get 1000-5000+ more views from an interested audience to your real estate business monthly, what would that mean for your business?
Client Appreciation Events
The end goal of all your marketing efforts is to get face-to-face with people who may want to buy or sell in the future or will refer you to someone else who wants to buy or sell. Doing two to three client appreciation events yearly will help you stay in front of your database, and expand those relationships. Client appreciation events don't need to be expensive. These events can be whatever you want them to be, but not doing them can ultimately cost you business down the road.
You can set up these events at any time, but I have seen great success with clients when they are held in the Fall, Christmas time, and early Spring. What a great way to create future referral business by getting back in front of your database.
As the market continues to shift, creating additional lead source funnels is more important than ever. If 50% or more of your business comes from one lead source funnel, look at how you can diversify to keep your business operating at a high level.
Let me be your Title Company Partner!
My goal with clients over the last 17 years in this business is to help them become the best Realtor they can be. I provide education, marketing assistance, and a relationship that ends in more transactions fro you! Want to chat? Fill out the form below! Thanks for reading!
Work With Wade
Interested in growing your real estate business with Pruitt Title? Please fill out the form below and I will contact you shortly. Thanks, Wade "DCTitleGuy"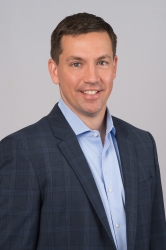 Latest posts by DCTitleWade1
(see all)