Fall is here! That means pumpkin spice latte's, College Football, and Realtor Fall market client appreciation events. Last year many of these events were set by the wayside due to the pandemic but this year with vaccines readily available, they are making a comeback. Having been involved in many Fall market client appreciation events, I have seen the ones that were very successful and others that didn't go quite as well. Here are the events that I have seen work for my clients and think can work for you as well.
Pumpkin Patch Event
Who doesn't like going to pumpkin patches? These events are fun and safe as they are outside and allow your clients to bring their kids. As a parent of two young girls, any event that gets my kids involved is a huge win. Setting up a hayrack ride, and goodie bags for everyone is always a hit. Allowing your clients to bring home a pumpkin and know that you…as their Realtor put this together can increase your referrals for the Fall and Spring market.
Winery Event
In Northern Virginia, there are over 50 different wineries, and spending the day sipping wine and looking out over the Fall foliage is always special. I have seen huge successes with my Realtor clients renting out a space at a winery just for their clients to enjoy the day.
Many of NOVA's wineries are not only kid-friendly but also serve food.  Stone Tower winery, Bluemont Vineyard and Quattro Gumbas are just some of my favorites. Providing this fun Fall experience is always a hit and allows you to grow and expand your client relationships that lead to referrals down the road. \
Fall Festival Event
There are many Fall Farm/Festival events throughout late September and into early November. Many of these venues allow you to rent out spaces for client appreciation events. These Fall festival locations come with apple picking, fun slides for kids, food, and tons of fun. A great way to top it off is to bring a photographer to capture those great moments of your clients with their families. Make sure to send each client their pictures as a good way to follow up. Fun times to be had by all.
College Football or NFL Event
Fall brings football. Take your top 5-10 referral sources and spouses (who like football) and treat them to a University of Maryland or Washington Football Club game. Get the good seats and have a great time. Expand and grow those relationships but let them know you appreciate their referrals. You also look forward to more introductions they can provide in the following months that turn into a business.
These are just some of the great Fall client appreciation events that I have seen be successful for my Realtor clients. It is all about bringing people together and creating great experiences they won't forget…and especially won't forget you! If you have strong relationships with vendors who benefit from this business, ask them to help out and share in on the success. I am always happy to do so for my people. Good luck with these Fall events!
Partner with Stewart Title
We help our clients with events just like the ones mentioned above. Are you looking for a Title partner to support your business this fall and in 2022? Take a moment and fill out the form below!
Please take a moment and subscribe to me on YouTube!
Work With Wade
Interested in growing your real estate business with Pruitt Title? Please fill out the form below and I will contact you shortly. Thanks, Wade "DCTitleGuy"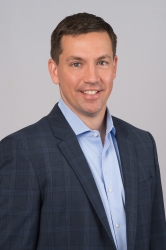 Latest posts by DCTitleWade1
(see all)