Having been in the Title business since 2005 and in two major real estate markets let's just say I've seen most things in this business.  Realtors and lenders leverage their Title Company relationship in different ways. Some leverage the relationship far more than others. Others don't know how to leverage the relationship at all. Let's discuss the three top ways you can maximize your Title Company relationship to create more business, potentially gain referrals and sleep better at night.
Create the Relationship
Don't look at your Title Company as a "vendor." Create a strong relationship with your escrow officer and Title sales rep. They will go out of their way to help you in every aspect of your business if the relationship is strong. These relationships are a two-way street. The goal is to help, support and lift up our clients because the more business you generate, the higher likelihood of more business your Title Company can close. It all begins with growing the relationship. Get to know your escrow officer and Title rep because if they know you see them as an equal business partner, there will be amazing opportunities to lean on them for help in your real estate business.
Ask about Marketing Services
Title Companies can't close deals unless Realtors ratify contracts. Sitting in the office waiting for the business to come in is not a good strategy, though many companies take this approach. When you find your great Title partner, sit down with the Title rep and ask them what marketing services or services, in general, they offer to their Realtor clients. You might be surprised at what they say. Many Title Companies have access to data mining programs and other software that Realtors don't. These programs can help agents target market for more listings and buyers where they do business. Also, ask what technologies they possess and how they enhance your real estate business and make it run more efficiently.
Lean on the Experts
When you have a strong Title Company relationship, you are never a solo agent. Not only do these companies have great escrow staff and marketing services to offer, but attorneys that can answer legal questions for your clients. These attorneys can also draft legal documents when needed for your clients. When you are unsure of a situation on your transaction, reach out to the in-house counsel and use their expertise. Have a potential Title issue on an upcoming listing? Seller saying things that make you think a lien or judgment has been placed on the property? Your Title partner will have the ability to tell you upfront if your concerns are real by doing a limited or full Title search on the home. Lean on the experts at your Title Company to save yourself a future headache.
Though Title Companies all provide the same settlement and Title services, there are other companies that go above and beyond to truly partner with their clients to proactively help to create success for a Realtor's business. When you are looking for a Title Company partner, take the time to ask them the necessary questions to see how they can best support your real estate business.
Looking for a NEW Title Company Relationship?
At Pruitt Title we are doing this every single day. Having a strong Title Company relationship is important to us and our clients. Looking for experts to take your business to the next level? Fill out the form below and tell us how we can best help you!
Work With Wade
Interested in growing your real estate business with Pruitt Title? Please fill out the form below and I will contact you shortly. Thanks, Wade "DCTitleGuy"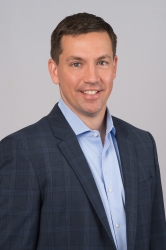 Latest posts by DCTitleWade1
(see all)