As I teach video marketing and other content creation classes in the Northern Virginia area, the most frequent questions I receive revolve around "what to create content about?" Content can be whatever you want it to be, but the goal is to educate, inform, and be authentic. People want to see you being you not some fake version. Realtors sometimes think that posting content has to be a professionally done video that costs lots of money. It doesn't. I tell my Realtor clients that content can be a simple Instagram story or reel, all the way up to a professionally done YouTube video.
People watch content for either entertainment or education. As you are getting started, think about what bucket you want your content to fall into. I would shy on the side of creating more content that is free to engage and grow an audience. So–what do I create content about to grow my YouTube channel? Use these Realtor YouTube content ideas to get started educating your target audience.
30 Realtor YouTube Video Content Ideas
Top 5 Reasons to work with you as a Realtor
The 1 large problem you solve for buyers/sellers
How interest rates affect buying power
Video with your lender-what is a 2/1 Buydown?
Video with your Title partner-what is Title Insurance and why do you need it?
State of the market (where you do business)
Should I buy new construction in this market?
Stop by my open house this weekend!
Why WHO you work with matters! (tell a story)
A story on how you helped a seller get top dollar
A story about how you helped a buyer get an amazing deal!
How you minimize stress and anxiety during a transaction
The 1 thing your real estate team does that others don't.
What it's like living (your farm or city)?
Testimonials from your top clients
Your listings coming to market!
How come every buyer didn't know this about X?
Interviews with business owners in your market
Check out our upcoming client appreciation event!
Tips to getting your home ready for the Spring market!
3 tips to getting your offer accepted in the Spring market.
Look for these traits when interviewing agents to sell your home.
Why the news has buyers worried when they shouldn't be.
Why NOW is one of the best times to purchase a home ever!
Do home inspectors really scare buyers? The real story!
How I will market your home in 2023
Use these negotiation tactics in multiple offers!
Does staging really help your home sell faster?
Day in the life of a busy Realtor
Your 6-month projection of the real estate market for both buyers and sellers.
Here are 30 Realtor YouTube content ideas that will help you get your YouTube video channel off the ground. In the end, the video content topics are a starting point, it's the execution of creating, posting, and sharing the content to your database and the world to be "discovered" by your next buyer or seller customer. Many agents will read this article and say "yeah, I might start doing this at some point," and others will jump in with both feet. As we move forward, there will be two types of Realtors, the ones that use and implement video into their business to attract clients and market homes, and agents that choose not to. My hopes are that you will be the former and not the latter. If you need more video content ideas check out my article from 2016.
Your past clients and database are looking for answers and education in this current real estate market. This is a great opportunity for you to be seen as the thought leader in your market area going forward. Good luck!
Need a NEW Title Company Partner in 2023? 
When you work with me you get a Title Sales rep who can help you not only grow your business but be a valuable resource 24/7 at no cost! Want to chat? Fill out the form below or email me at wvander@stewart.com
Work With Wade
Interested in growing your real estate business with Pruitt Title? Please fill out the form below and I will contact you shortly. Thanks, Wade "DCTitleGuy"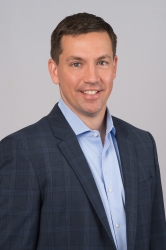 Latest posts by DCTitleWade1
(see all)