This is not a blog about how amazing Stewart Title is because we have the best service, escrow staff, etc. Everyone says that about their company. I want to talk about the REAL differences that influence and affect YOU…our clients. Settlement and Title Companies are everywhere in each market. Figuring out who to use to support your business can be tough, especially if they essentially all do the same things. Realtors are viewed the same way. If you don't have at least one strong value proposition, you are in trouble as consumers will view you as the same as other Realtors.
When I meet with my prospects, I have to learn about their business, find out who they have used for their Title and Escrow needs, then explain how Stewart Title is not like our competitors. I also need to explain the added value we bring that enhances their real estate business. Here we go…
Stewart Title is a Title Insurance Company!
I've covered this in a prior blog post that Stewart Title is National Title Insurance Underwriter and a publicly traded company on Wall St. We are NOT a local settlement agency or "mom and pop" shop. The big difference here is when your clients close with Stewart Title, their Title Policy is underwritten and financially backed by a Billion (with a B) dollar company. Having been in business 127 years means we aren't going anywhere anytime soon.
Your clients are protected at Stewart more than almost anywhere else. Not to mention, that we have "in-house" Title underwriters…residential and commercial. Settlement agents don't. They farm out their Title work to the underwriters…like Stewart Title. Why work with a settlement agency, when the source is right here?
We Grow our Business Organically–No JV's or ABA's (Northern VA/DC Market)
I can only speak to the large market I specifically work, but we grow our business "Organically." Nothing against Joint Ventures, but our business model is different. Joint ventures are direct business relationships between a Title Company and real estate brokerage where the broker drives the business back. We hire Business Development people to create and expand relationships with our clients and provide value-added marketing tools to help them expand their footprint…offline and online. We don't "expect" the business, we earn it one client at a time.
Offline and Online Marketing Tools for Clients
This is where we differ greatly from our competition. We don't sit in our offices and wait for the contracts to come in…we have our Business Development people in the field meeting with clients and teaching classes on how to get more eyes to your business. This means, targeted farming data, renters data, video marketing, website/WordPress help, basic SEO (Search Engine Optimization) and social media training. This is some of what we do to help our clients. If our clients have more buyers and sellers, that means we will have the opportunity to close more business. It is a WIN/WIN.
If you are reading this and your Title Company doesn't reach out to assist you…might want to re-think that relationship. Your real estate brokerage doesn't pay you. Partner with good people who can teach offline and online strategies and put you in a better position to gain clients.
E-Closings (Electronic)
This is something new that rolled out in our industry. Stewart Title is not the only company conducting E-Closings, but we are one of the first on a National level. Even in the Northern Virginia/DC market, there are only a few companies doing them. E-closings allow us to conduct a settlement with a buyer client anywhere in the world. This is pending the property is located in Virginia (for our local offices) and the lender is on board with it. Many lenders are approving E-closings with more to follow. Being on the edge of innovation is what Stewart Title is about. We want to bring ideas and products to our clients that make their business lives easier!
One on One Instruction with our Clients
Our business growth is through building organic relationships with clients, helping with their marketing needs. This means that we spend a lot of time meeting with Realtors and Lenders doing 1 on 1 meetings to help them directly with their business wants and needs. We are essentially advanced marketing partners that you don't pay! Think about that. If you had a marketing assistant that helped with your database, CRM, Farming, Events, Website, Video, etc…and you didn't pay them $20 an hour, you would be pretty happy? Our team does this to EARN your business and build a partnership. Other Title competitors work hard to build these relationships as well, but not to the extent we do with our value-added tools that help put real $$$ into our client's pockets.
Looking for a NEW Title Company Partner?
I use the word "Partner" because that is how our clients view us. We don't have business relationships set up by our owner, we are directly involved with our clients, helping them expand their footprint. If you are looking for a Title Company relationship that matches what I have typed above…take a moment and fill out the form below! We look forward to working with you!
Work With Wade
Interested in growing your real estate business with Pruitt Title? Please fill out the form below and I will contact you shortly. Thanks, Wade "DCTitleGuy"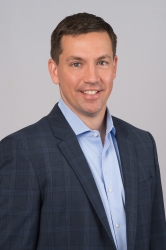 Latest posts by DCTitleWade1
(see all)