In this age of information where we are constantly reading news, watching videos, and searching for answers to our questions on places like Google, Yahoo, and Bing it is necessary to be writing and putting out engaging content that your target audience finds valuable.  Being a Real Estate agent is hard…not easy like others believe.  You have to find your "Real Estate Value Proposition" and separate yourself from the thousands of other Realtors in the Real Estate "Sea of Vanilla."  Once you have figured this out and start adding content, blogs, and videos to your Real Estate Website there are what I call the 5 Rules before publishing your Real Estate blog.  These are 5 simple things that will help your content get "found online" by your ideal client AFTER you have spent the time creating this engaging content.  Here they are:
1.) You have completed your Keyword Search
I always say that before you start a blog you must begin with the end in mind.  When you create a blog (like this one) you are doing so to be "found" or "ranked" for a Keyword or Phrase.  My key phrase for this blog is "Publishing your Real Estate Blog."  That is what I'm trying to be found for or given rank.  Having this phrase in your blog more than once is recommended.  People DO search for that phrase when asking a question about their blog on a search engine.  When a Realtor does this…I want to be there on Google, Yahoo, or Bing.  A big bonus is having that phrase in the first paragraph of your blog…you are now telling Google what you are writing about…I do(see above).
2.) Finalize Your Permalink for SEO
Huh??  What does that mean?  Ok…so permalink is another way of saying URL.  WordPress websites allow you to change your permalink to make it more SEO friendly.  That is another plus to WordPress vs another website platform.  It doesn't matter what the heck your write or post if no one can find it.  My permalink for this blog is straight forward.  You have dctitleguy.com/5-rules-before-publishing-your-real-estate-blog. 
3.) Tags and Meta-description are Finalized
Google can't see your website…the aesthetics of it anyway.  What it does see are tags, keywords, permalink, and of course the meta-description.  This is a short blurb you write at the bottom of your blog (backside) where you are telling the search engines WHAT this blog or video is about.  Make sure you have your keyword or key phrase in the meta-description.  If it isn't…your blog can still be found but less likely.  Google is like a child…you have to tell it EVERYTHING. 
4.) Pre-view your Blog with Keywords in Mind
When you are done…you can spell-check your content and then read it over again and look for your keyword/phrase and also the tag words to make sure they are implemented.  I mentioned my key phrase above but my tag words for this blog are: "publishing your real estate blog, WordPress website, engaging content, real estate value proposition, and real estate marketing.  ALL of these words are inside this blog.  These are words that people search for in search engine.
5.) Name your Images Correctly
Ever type something into Google then hit "images?"  Those images come from websites.  Your site can be found easier if you name your image(s) with a tag word or keyword.  Think of a common search associated with your blog and name your image accordingly.  My recommendation is use at least one photo associated with every blog you post.
Need Help With Real Estate Marketing?
My name is Wade Vander Molen and I am the Director of Sales and Marketing for Stewart Title in Northern Virginia/Washington DC.  Need help with your Real Estate Marketing?  Fill out the form below and tell me what you need and I will contact you shortly!
Work With Wade
Interested in growing your real estate business with Pruitt Title? Please fill out the form below and I will contact you shortly. Thanks, Wade "DCTitleGuy"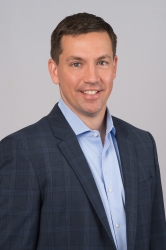 Latest posts by DCTitleWade1
(see all)