Every single Real Estate agent that has ever existed was a brand new agent at one point.  They paid their money for Real Estate school and passed their tests and BAM they were Realtors!  Ok, that's great but now what?  What do I do now to get clients?  Ever hear the phrase "Jack of all trades…Master of none?"  That can easily be any new Real Estate agent (and experienced) if they don't know know how to get started in their Real Estate career.   Here are DCTitleGuy's Top 5 tips that can help any brand new Realtor get through the learning curve as fast as possible and start generating business right away.
1. Contact Management System
Houses are built from the ground up…the same is with your real estate business.  The foundation for a successful Real Estate business is a good contact management system.  This is a program that has the ability to store ALL of your Real Estate contacts, databases, farm lists, and sphere of influence.  This system may also create flyers, newsletters, and other marketing programs that you can set up to touch your database and sphere when you are not doing anything.  It will also have the ability to store documents, add client contact notes, and send out branded emails to your clients.  If you are using Outlook to manage your Real Estate business please stop!  My recommendation is Top Producer or Wise Agent.  Wise Agent is easier to use and is very cheap.  ($29.95 a month) Check out Wise Agent for more information or ask me about it and I can help you with an account.
2. Real Estate Website
When you leave Real Estate school you will join a brokerage.  Many times a selling point from that brokerage is that they will provide you with your own website for FREE!  Good deal right?  Well not really.  The website that they provide you is a template site…the same template site they gave to all other agents in the office and is basically a business card online.  They are very tough to get any ranking on Google, Yahoo, or Bing.
The website is also branded to the company you work for which is a benefit to them but not you.  What if you leave the brokerage?  My advice is to never use anything that you don't own.  You don't own that site…don't use it.  Get a WordPress Real Estate website built and brand it to YOU.  Have the site built around your brand and your target market (who is your ideal client)? Many WordPress sites can start at around $500 and can be up and running in a short period of time.  Google likes WordPress and it is very easy to use and update your own site.  It doesn't require a webmaster, just you, and some small training (this site is WordPress).  WordPress also supports video well and Video is indexed on Google quickly(Google owns YouTube).  Want to get found online?  WordPress is the way to go!
3. Education
When you leave Real Estate school take several classes on various topics as it relates to the current market, legal issues, social media, iPad training, blogging, content creation, and video.  Learn and absorb as much as you can about these topics because they are the present and future of your business.  What they teach you in Real Estate school is the basic knowledge you need to pass the test…most of your training in that field comes through an application as you complete more transactions.  Take classes and absorb…it will help.
4. Social Media Outlets
The HUB for your Real Estate business is your website.  Everything you do should be to drive people back to your website where they can register for more info (leads) and also see testimonials, watch videos, read blogs, etc.  The spokes from this should be your social media outlets.  These don't have to be every social media outlet under the sun, just the ones where your friends, family, and target market spend most of their time.
I would recommend at a minimum set up a Facebook Page for your real estate business and a Twitter.  Brand them both the same and then start adding people who you see fit.  Post your blogs and videos from your site to these outlets.  Post educational updates that people would like to read not junk.  If it is junk people will ignore your posts.  Again…use these outlets as spokes to drive people back to your Real Estate site where they can get answers to their questions and sign up to be contacted by you (Leads).
5. USP (Unique Selling Proposition)
Save the best and most important for last.  Every Realtor needs one…few have them.  A USP is the selling proposition that tells the consumer how and why you are not like every other Realtor out there.  How you are different from Realtor B who walks in the door for the listing appointment right after you.  I have a USP…mine is I help Realtors and Mortgage Lenders grow their business by helping them get found online by their target market with the use of data, target marketing strategies, and technology.
The average consumer doesn't see the difference between Realtor A and Realtor B…they think they are the same.  So having a strong USP will allow you to blow away your competition and separate you from your competitors.  You will stand out in the eyes and minds of the consumer…they will remember you!  Using technology, video, WordPress, blogging, iPad, and other tools combined with a niche will allow you to dominate your competition and ultimately steal their clients.  You will be where they are looking
Looking for a good Northern Virginia Title Company?
My name is Wade Vander Molen and I am the Director of Sales and Marketing for Stewart Title and Escrow in Northern Virginia and Washington DC.  Need to get started in Real Estate or help grow your business in general?  Fill out the form below and I will be in touch shortly!
Work With Wade
Interested in growing your real estate business with Pruitt Title? Please fill out the form below and I will contact you shortly. Thanks, Wade "DCTitleGuy"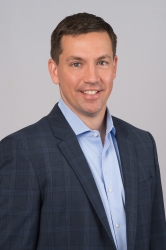 Latest posts by DCTitleWade1
(see all)