Have you heard of a "bridge loan?"  Many people have, but don't know exactly what it does or how to get one. A bridge loan product is designed to help people "bridge" the equity from their current home to the next.   Not all mortgage lenders offer residential bridge loans because of risk, and the fact they are not as profitable to the company. Speaking with Jay Richardson, who is a Senior Loan officer with MVB Mortgage in Fairfax, Virginia…he has said that not only do they offer bridge loans in the DC metro area, but they offer a host of other temporary loan options that have helped hundreds of clients prevent the "bad" timing issues that can come up when a client moves from one home to the next.
How it Helps Sellers
The bridge loan product is very powerful even when used as a backup plan or the "plan b". For example Jay told me how his client who was a move up buyer had their exit property already under contract. After several weeks Jay's client came back to him saying that their exit property buyer was asking for unreasonable credits from the home inspection. Not only did they want Jay's client to pay all the closing cost, but the buyer also suggested they reduce the sales price for wear and tear items that were noted in the home inspection. Jay's client decline the unreasonable requests from this buyer because MVB Mortgage has the ability to switch from the original loan which was already in process to a bridge loan. The switch of the loan looks to have been a very profitable decision for Jay's client. They now have an even higher sales price than the previous offer. Once the new offer goes to closing, then MVB mortgage will convert the loan back to the original request which was a 30-year fixed loan.
Sellers…Know THIS before deciding to use a Temporary Bridge Loan.
Understand the costs and rules of the loan program
Work with a reputable lender who specializes in this type of loan program
Ensure the benefits of the program will benefit your situation
Clarify any penalties that will result in utilizing the program
Be sure the timelines are long enough to market and sell your exit property
Reserve your cash on hand for unexpected expenses while carrying multiple properties
Be proactive with a plan on all the possible scenarios that could happen and have an exit strategy
Find out what happens if you are approved for the loan, but later don't need the loan
Jay Richardson's top five reasons for obtaining a Bridge Loan.
Most purchase contracts have contingencies that allow the seller confidence that the buyer will be ready to close. A bridge loan can strengthen an offer by removing the home sale contingency
With good equity a client will NOT have to qualify like other traditional loan programs
You can first find the perfect home before you sell your exit home
The home buying and selling cycle is reduced because the process starts when either you find a new home or you find a buyer for your exit home
Utilize the interest only payment feature during the time you are carrying two homes for affordable payments
Have More Questions or Considering a Bridge Loan?
The bridge loan explained.  Many consumers are not aware of this special weapon that can be used to move from an exit property to a new property.  It also can add to your negotiating power in a purchase contract.  If you are considering a bridge loan, refinance of an existing loan, or want to buy a home, please feel out the form below and contact Jay Richardson.
Check out my Zillow Reviews HERE
Jay W. Richardson
Senior Loan Officer, Team Lead, NMLS ID# 455523
11325 Random Hills Rd | Suite 100
Fairfax, VA 22030
Cell:      703-625-9588
Email: Jrichardson@mvbmortgage.com
Open Escrow With Pruitt Title!
Please fill out the forn below and I will contact you shortly. Thank you, Wade - DCTitleGuy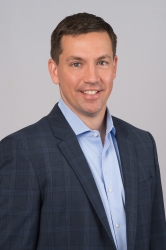 Latest posts by DCTitleWade1
(see all)