It still seems surreal I'm writing this…
Superheroes can be hurt…but they don't die. That is what I feel happened on January 26th, 2020 in Calabassas. Nine very important people died that day, but I want to talk about and pay tribute to my hero…Kobe Bryant. If nobody reads this blog, I don't care because writing this is more therapy for me than anything else. My audience knows me as the "DCTitleGuy" who helps Realtors and Lenders with their business. What you don't know is my first love is and always will be basketball. At age 41 I am always playing in at least two leagues and sometimes three at the same time. I've put in thousands of hours on the court practicing and shooting. I once made 256 free throws in a row and made 47/50 from the 3 point line. I was the 3rd fastest player at my College to score over 1000 points and still hold 2 school records. I love the game…
Kobe Bryant's laser focus and his ability to be the hardest working player in the gym is what first drew my attention and drove me to do my best. It was the beginning of our relationship.
1996
I grew up in a small town in Iowa. Kobe and I both graduated high school the same year–1996. I remember seeing him in a Sports Illustrated magazine and it said he was the best high school basketball player in the country. I averaged 23ppg my Senior year and was an initial nominee to the McDonalds All-American game, but I knew there was a big difference between me and him. He was an NBA player already at 17 years old. I couldn't even imagine such a thing. I just wanted a scholarship to a College so I could go for free. I started following and watching Kobe from that time and when he got traded to my favorite team, the LA Lakers it was even better!
The 20 year Ride
Playing in the NBA is really hard, but to do it for 20 years, score 33,000 points and win 5 NBA Title's is insane. Kobe worked harder than anyone. The stories of his work ethic are legendary. He took more shots, studied more film, perfected all his moves, and never let down. Kobe was the Black Mamba. A killer instinct unmatched, and when he wanted to take over a game…he could. I have seen Kobe play in person at least 15 times. One time I had floor seats and he was only a few feet away from me. I will never forget that.
When Kobe announced the 2016 season was his last, I was sad because I knew "our relationship" on the TV screen/basketball court was coming to an end. With that said, I knew his body was breaking down and he was making the right choice. Kobe had other things he wanted to do with his life, business ventures, and be a great father to his kids who didn't see him much during an 82 game season. I remember being so happy watching his last game and the amazing fourth-quarter comeback plus the go-ahead shot to score 60 points! I also cried that night again, knowing that was the definite end of our on-court relationship.
Since that time, I have had countless interactions with friends defending his greatness and arguing why he would beat Jordan or LeBron in a game of 1 on 1 or why his skill set is unmatched. They were fun conversations to have because it brought back the memories of watching Kobe on TV or in person. I've watched so many YouTube videos of past games, his footwork, his approach to the game, his lock down defense, or him just dominating teams with 50+ point games. The respect and admiration I had for him was as strong as his baseline fade away jumper. Again, superheroes can be hurt, but they don't die.
When it Happened
On Sunday, January 26th, I was driving with my 3.5yr old daughter to one of my basketball league games. Me and two friends were having a text conversation about how LeBron had passed Kobe in career scoring the night before. Then a friend texted an article that Kobe's helicopter crashed and he died. I was dumbfounded. I immediately went to 5-7 other news outlets and found nothing. The news was too knew to be reported by other major outlets.
I got to my game and just sat in my car. Finally the news was confirmed by all other major news outlets. I felt like I was punched in the stomach. I was numb and speechless. I began to cry in my car and my daughter asked me if I was okay. I told her daddy needed a minute that something happened to a man daddy liked very much.
My daughter said "Is he going to be ok daddy?"
"No…he isn't (sobbing the entire time)
I wanted to turn around and go home…for the first time in my life I did not want to play a basketball game. I had just lost a brother, a friend, a hero, a role model. I couldn't think. How did this happen? Why? I'm still in shock and feel like it's not really true though I know it is. It hits even more to home, as I am the father of two daughters and I can't imagine anything happening to them, let alone what my wife would go through.
Thank You Kobe…
We grew up together, played countless hours of basketball together, we were friends…though we never met. You never knew I existed, yet you were like a brother to me. I cried when you left basketball and of course in devastation of your passing along with 13 year old Gigi. Basketball will continue on, though never be the same again. Your mark on the game and on countless millions of people around the world felt even more these days, and certainly never, ever forgotten. You were and will always be…my basketball hero.
RIP Black Mamba. RIP Gigi
Here is a video from the last time I saw him play in Washington DC. The video seems fitting.
Thank you for reading this. I'm not leaving a contact form below, but if you have a comment or want to share a Kobe story, you can comment below or email me at dctitleguy@gmail.com.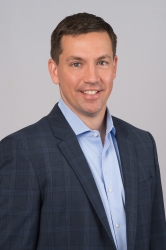 Latest posts by DCTitleWade1
(see all)