Ever since the new TRID rules came into effect in 2015 we have seen people opt-out and waive Owners Title Insurance on the final Closing Disclosure. Doesn't help that Owners Title Insurance can be found under the "Other" section on the CD and "Optional." It's always been optional to obtain, but I feel they could have done a better job of not making it appear as a non-meaningful purchase. Every month, we have a handful of people that decide to waive Owners Title Insurance and find it as a useful way to save money on their real estate transaction. Waiving Owners Title Insurance may seem smart at first, but has a long-lasting impact on your largest asset, especially when you decide to sell your home. Before you decline his one time purchase–look yourself in the mirror and ask yourself these questions.
Why Put Your Largest Asset at Risk?
For many people, their home is their largest asset. By waiving Owners Title Insurance you are choosing to not protect that asset. If you are obtaining a mortgage, there will be a Lenders Title Policy on the home that is mandatory. The lender needs this policy to protect their interest in the home (their loan to you) so why would you want to not protect your down payment and home appreciation?
Is the Title Fee More than an Attorney's Fee to Mitigate?
The Owners Title Policy can range from $1000-$3000+ based on the sales price of your home. This policy is a one time fee that protects you for the life you own the property and even after you sell it. Sometimes people spend as much money annually on their homeowner's insurance. If there is a title issue down the road that needs to be mitigated due to not having Title Insurance, do you think the legal costs of hiring an attorney and going to court would be more or less than the one-time fee at closing?
Do you Know the Seller's History?
Had a client recently tell me that the seller of the home he was purchasing was a "nice, rich guy who owned the home for quite a while–nothing could be wrong." WOW. Title Companies like Stewart Title conducts a 60-year Title search analyzing the "chain of title" and everything that was ever recorded against the property. Having a "Nice Seller" is great but…
Do you know if they ever remodeled the home? (mechanics liens)
Refinanced it? Any missed liens?
Didn't pay their HOA or Property Taxes? Federal Taxes?
Do you know the seller before the seller? Seller before that seller? Seller before that seller and their history of having potential liens or judgments placed on the home?
Do you know if all things recorded against the property were done correctly by the county? Deeds? Sometimes they aren't.
Has there ever been fraud in the chain of title? We see this on a regular basis.
Does the seller or any potential heirs to the property in a will? Someone who could knock on your door in the future and have an interest in the home?
Have there ever been any "post-closing" issues? Had everything done correctly?
These are just a few things to think about. Title Insurance protects you from everything that happened "prior" on the property.
h2>Need More Helpful Information?
Always feel free to ask your local Title Company about Title Insurance. I have a whole sub-page dedicated to it on my website. We provide a valuable service, but also protection of your largest asset. Waiving Owners Title Insurance to save some money at closing can have far-reaching effects down the road. At Stewart Title, our job is to educate and protect our clients. If you are a Realtor or Lender and your clients have questions about what they are purchasing, have them reach out to us.
Take a moment and fill out the form below and tell me how I can best grow your real estate business. Don't forget to SUBSCRIBE to my blog and YouTube channel in the top right-hand corner!
Read Everything Title Insurance Policies Cover HERE.
Work With Wade
Interested in growing your real estate business with Pruitt Title? Please fill out the form below and I will contact you shortly. Thanks, Wade "DCTitleGuy"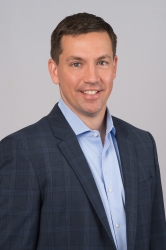 Latest posts by DCTitleWade1
(see all)