I was giving an hour talk/class for a Real Estate association last week and I was talking about how to "Future Proof" your Real Estate business for 2014.  We covered WordPress for Realtors, Video, and Social Networks…which ones to use and more importantly…WHY.  As usual I like to take a poll the Realtors/Lenders in the class asking them what Social Networks they are on and how often they use it.  It goes something like this:
Me: Who has a Facebook account?  All hands raise up.  Who has a Instagram account…and use it? A few hands go up.  Pinterest account?  Some women raise their hands (they love it!)
Finally…Who has a Twitter account?  Some hands go up. When is the last time you sent out a tweet, talked to someone on it, or even posted a blog or video?  Zero hands go up…Zero.  When I ask them WHY?  The #1 reason is that Realtors don't understand HOW to use Twitter.  It is by far the best Social Media platform for Real Estate you are more than likely not using.
Twitter for the Long Run…
Twitter is a different kind of Social Media platform than you are probably used to compared to the model of "MySpace" and "Facebook."  Twitter is a micro-blog that allows you post a your thoughts (Tweet) in 140 characters or less.  You can tag people like on FB and post pictures and Videos.  Here is the cool thing about Twitter, it allows you to build a brand and a following.  On Twitter you can have 1000 people "Following" you but you can be following only 50 people.  To me, this is huge because its a better medium as you are not automatically linked to the person like with FB and becoming "Friends."  Sometimes in FB you feel obligated to say "Yes" to a friend request then you see what that other person posts…Twitter this is never an issue.  As Social Media grows and expands people are starting to see that it is about building a brand and a following and Twitter allows you to do that. 
As you have also probably noticed, Twitter is now publicly traded on Wall St. Facebook did this and as you can see from your own Facebook account ads are popping up all over the place.  Not only on the right side of the Feed but IN your Feed.  To me this is "noise or "spam" and people go on Social Networking sites to interact and talk to people and see what they are doing…not to be sold to.  As of now Twitter has been good and only had sponsored ads here and there and posts show up in order so you don't miss other people's Tweets.  Lets hope that is stays this way, especially as their stock price will more than likely go up with time and more people joining the network.
#Hashtags
Twitter is know for the use of hashtags.  What are they are are they relevant to Real Estate?  YES!  Hashtags are "tag words" that allow you to find other people that are also referencing that word on Twitter.  So for example if I used #dctitleguy on Twitter I could find who else is using my website name on Twitter then interact and talk with them and create an even larger following.  Using relevant hashtags is important and will broadcast YOU and YOUR BRAND to many more people online.  This is also a reason why Twitter is the best Social Media Platform for Real Estate.
What it means for YOU…the Realtor
Ready for a NEW Title Company?
I am here to help you become a better, more savvy Real Estate agent and Mortgage Lender.  If you are not getting these services and added benefit from your current Title Company I encourage you to fill out the form below and tell me how I can help you grow your business!  Also, be sure to Follow me on Twitter @dctitleguy. 
Work With Wade
Interested in growing your real estate business with Pruitt Title? Please fill out the form below and I will contact you shortly. Thanks, Wade "DCTitleGuy"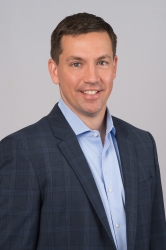 Latest posts by DCTitleWade1
(see all)