Having been in the Title Insurance Sales "game" for over 8 years  I have seen pretty much everything…but I don't know everything…still gaining knowledge.  I'm learning more new things as I build my career and hopefully you are trying to learn more as well.  When I started in the business in 2005 I didn't know much about how to "sell" to Realtors.  I didn't even know what a FSBO (For Sale by Owner) was.  Ahh…that was a long time ago.  I didn't have educational videos and websites (like this one) on how to be a better Title Insurance Sales Rep to help me.  I had to "fall forward" and learn as I went.  And boy did I fall!  When you fall there is only way to go and that is up.  It also didn't help that for the first 3 years I was in the Title Insurance business it was 2006-2009 in Phoenix, AZ where the market totally collapsed, and at one time we had 57,000 homes on the market and 75% were Bank Owned (Foreclosures) or Short Sales.  That was rough…but the strong survive!  Going into 2014 whether you are a new Title Insurance Sales Rep or very experienced there are things to learn and others you should strive to implement in your business.  Remember…YOU need to be the solution to every Real Estate agent's problem.  Whatever that is…that is what YOU need to be.
WordPress…Learn it…Teach it..
When I moved to Washington DC in June of 2012 I developed this website.  I branded myself since I had a clean, fresh slate and hit the ground running.  I did some research and found that a self-hosted WordPress website was the way to go.  Google Loves WordPress and is very quickly becoming the industry standard in websites…Real Estate websites.  Agents are starting to figure out that the company website is not the way to go.  It is a template site that EVERY AGENT in their office has and Google, Yahoo, and Bing, can't find it and neither will you unless you put the agent's name into the search engine.  What if I live in Iowa and I don't know who you are…how do I find you then?  Ahh…see.  WordPress.  If you can learn how to use this amazing tool you will have agents falling into your lap.  I would say I met with over 50 agents/lenders this year alone and the main focus of the meeting was to talk about and teach them WordPress.  I also taught 10-15 classes on this topic to a class full of agents.  It will OPEN DOORS for you that were shut before.  Your competition won't seem like competitors anymore because you offer solutions that your other Title competitors can't, and the Real Estate agents will be able to see that.
Video, Video, Video!
I am NOT an expert on Video, but I am moving as fast as I can into that arena.  Video will make you a better Title Insurance Sales Rep…the end.  Ever since I started using Video in my business my website traffic has more than doubled and my sales cycle has shortened with clients.  Video in Real Estate is a huge topic with most brokerages when getting agents excited about marketing for 2014.  Learn how to use video, why, editing, cameras, mics, etc.  I highly recommend going to www.videoforrealestateagents.com and buying this program from my friend Stephen Garner.  It will make you the expert and dominate your competition.  Talk about doors opening?? You won't be able to handle the traffic that will come your way from Realtors needing your help…which means a lot more business for you.
Stop Doing These Things…
Selling Service FIRST.  Yes…it is important but don't lead with it.  EVERY Title Sale Rep says they provide good service and their Escrow Officer/Processor is the best in the business.  Realtors want business, leads, buyers, sellers, solutions.  Educate them on how you can help them right now…then talk about your staff/team and closing the business. Can't close business you don't have.
Throwing up all over your Audience. You know what I'm talking about right?  Stop going through every single service you have and how amazing you and your staff is in a one huge breath.  Find out WHAT your prospect or client wants or needs!  Then talk to them about the solutions you can offer.  Just because you have it or can do it…doesn't mean they care or need it.
Being afraid to talk in front of large groups. Public speaking is part of the job and you should relish the opportunities you get.  Being a good public speaker and talking intelligently to an audience will make you a better Title Insurance Sales Rep in 2014 and beyond.  One of my greatest assets is being able to present or teach a class to agents.  Your business will boom!
Need More Help?
If you are looking to be a better Title Insurance Sales Rep and are outside of the Northern Virginia/Washington DC area and have more questions don't hesitate to leave a comment in the box below or email me at wvander@stewart.com or call at 480-203-6452. 
Be sure to Follow me on Twitter @dctitleguy or Subscribe to my Blog in the top right hand corner!
Work With Wade
Interested in growing your real estate business with Pruitt Title? Please fill out the form below and I will contact you shortly. Thanks, Wade "DCTitleGuy"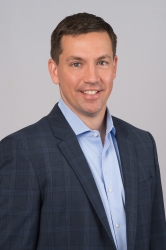 Latest posts by DCTitleWade1
(see all)