It's a new year, which means new goals and the implementation of new ideas. Having been in the Title business since 2005 and interacting with thousands of Realtors, many like to keep their business models and success secrets close to the chest. I admire people who take the time to share their story and how they built their business, whether that be in real estate or anything else. Last year, at a Realtor "Master Mind Event" I met Karen Briscoe from Keller Williams in McLean, VA. She had just finished writing a real estate book entitled"Real Estate Success in 5 Minutes a Day-Secrets of a Top Agent Revealed." I found this as pretty remarkable, since most high producing Realtors don't want to share how they became so successful, let alone in a 400 page book!
If you are a new real estate agent, top producer, or looking for insights that can help streamline your business, I would recommend reading this book. BUT…it is not like normal books. You only read one page a day…that takes 5 minutes, then internalize what you read and implement. Let's learn more…
Commitment to Lead Generation
Real Estate Success in 5 minutes a Day sets up to read one page a day (365 day) for only 5 minutes, then to reflect on what you read, and see how it can best benefit your business. The foundation of a successful real estate business is your commitment to generating clients. Lead generation is the foundation for business growth and Karen has several pages/lessons in the book on how this has played a huge part in her overall success. Lead generation is not just making calls and sending out emails, but doing many other "activities" that lead to "opportunities" which leads to buyer/seller clients.
Success Thinking and Vision
Staying on top of your game and motivated as a success over a 30+ year career comes with life lessons, but also creating the right "mindset" to make that happen. Just like in any career, without proper mindset you are in deep trouble. Another section of this great book focuses on motivational stories that increase growth mindset for any real estate agent. Karen's shares many stories from situations she has personally encountered and how she learned from them to grow and create success.
Consult to Sell
Another key section of "Real Estate Success in 5 Minutes a Day", Karen discusses strategies for process and transaction management, and customer service. Realizing that "managing" a business and creating the great customer experience is just as important as creating the business. Karen has built her long-term success by not only working hard generating business, but making happy clients that come back to her again and again–plus refer their network. The consult to sell daily reads are a great way to learn what it means to truly manage a business.
Connect to Build and Grow
You grow through leverage. This is true in most businesses, but especially real estate. Karen discusses in these daily lessons how she built strong, long-lasting relationships and used leverage to incorporate her systems. This is something where new Realtors really struggle. Realizing that you grow by expanding relationships, and creating effective systems for your real estate business.
Hitting the "Sweet Spot"
What I feel is the best take away from the book is taking all the categories and showing when you put them together into a business plan and implementation, you hit what's known as the "Sweet Spot." For many high producing Realtors, Lenders, and Title Professionals, you may know this sweet spot all to well. For others, it is something you seem to be always chasing but not hitting for some reason. The "sweet spot" is long-term success achieved and sustained by integrating ALL the secrets to success that Karen outlines in this book.
Takeaway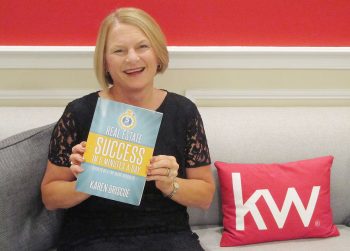 If you are looking for more motivation to succeed in real estate, or need a great starting point to build a long career, read "Real Estate Success in 5 Minutes a Day" by Karen Briscoe. No matter what stage of advancement you are in real estate, it is important to always be learning from others to create the best real estate business and life possible. I highly recommend taking 5 minutes a day to invest into your business and learn to hit the "sweet spot!" Here is to your success!
You can purchase "Real Estate Success in 5 Minutes a Day" by clicking on the book photo on my sidebar (to the right) or clicking HERE. 
Listen to Karen's Podcast! (I'm on episode 5!) 
Need a NEW Title Company partner to grow your business? Fill out the form below!
Work With Wade
Interested in growing your real estate business with Pruitt Title? Please fill out the form below and I will contact you shortly. Thanks, Wade "DCTitleGuy"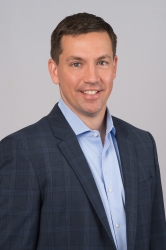 Latest posts by DCTitleWade1
(see all)