I got an interesting email the other day from a person new to the Title business. He had "discovered me" online and wanted to know–can a Title sales rep make over six figures per year? Having been in the business since 2005 I thought perhaps the answer to this question was well known–but then again perhaps not? There are several variables to production and income, such as your market, average fees per file, your own compensation plan, and more. With that said, the overall short answer to this question is YES. I want to preface this by saying many people who enter the Title Sales profession fail. There are a variety of reasons for this which I have discussed before but wanted to convey that being successful in this job is not easy. Let's discuss how top Title sales reps make their money and why this is such a fun and lucrative career.
How We Make Money
As a Realtor or Lenders, do you ever wonder why your Title sales rep has been in the job for 10-20+ years? Perhaps has a nice car and dresses pretty sharp? Because of the upside of building a big book of producing business pays, just like in real estate or lending. It also has the benefit of building a business inside of a business, using someone else's money. It also comes with full benefits, expense account, and 401K. As a Realtor, you might find it shocking that the upside to being a top performing Title sales rep may have some greater advantages than being a real estate agent. Now, I don't want to speak for individual Title Companies and how they compensate their people, but here is what most Title sales reps see in terms of compensation. Again, this all varies on markets and companies.
Salary–$45K-$90K. Lower end for new people, higher end for top performers moving to a new company with lots of revenue attached.
Commissions on closed deals/revenues: I've seen as low as 5% per deal to 10% to even 20% commission per deal closed.
The main thing to realize is settlement fees and Title Insurance premiums vary per state and market as do home prices. We make money off the closed fees of deals, which are lower or higher based on the home sale price. If you go by $50K salary, $2500 as the average fee per file and 10% commission on a deal, you can work backward. To earn $100K a year, you need to make an extra $50K in commissions.
How to Get to $100K
The Title sales rep needs to close $500K in revenue per year or roughly 200 transactions, which works out to 16-17 closings a month…purchase/refinance. Honestly, that amount of closings per month is not overly difficult to achieve if you work hard and target the right agents and lenders. In contrast, per NAR, the average Realtor made around $30K a year in 2017.
If you are new to Title sales, getting to six figures in income takes time, so don't get frustrated. Do know that top performers in our business make far more money as they close well over $1M+ in revenues per year. Don't think that top performers just play golf, and attend happy hours with clients and make a cushy living. It is usually the opposite. They spend a lot of time and effort maintaining accounts, teaching classes, sponsoring events, lead generating, shooting videos, teaching agents how to market smartly, and developing a very strong value proposition…all the while working with their escrow and closing team on their 50-100 closings per month!
Have More Questions?
A while ago, I wrote a blog called "What a Title Sales Rep Should Mean to a Realtor" and it was the first peek into our business and how our clients should view us. Start there and then feel free to fill out the form below or email me directly at wvander@stewart.com
Want to Work for Stewart Title?
At Stewart Title, we help our clients with all facets of their real estate business. If you are looking to embark in the field of Title Sales or looking to move to a top company that trains it's sales reps to be successful, feel free to reach out!
Work With Wade
Interested in growing your real estate business with Pruitt Title? Please fill out the form below and I will contact you shortly. Thanks, Wade "DCTitleGuy"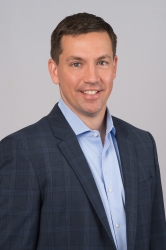 Latest posts by DCTitleWade1
(see all)