We have seen it many times…the managing real estate broker or office manager pushing hard for their agents to use certain vendors. Myself, have dealt with this when an agent says, "Wade, sorry…I wanted to send you the business but my office manager told me to use the Title Company where our office has the "relationship." Ahh…the "relationship." This is a very important aspect of this topic and we will address it a little later. In my experience, real estate brokers and office managers are there to help, inform, educate, and protect their Realtors. They are the greatest safety net and in many cases, a reason as to WHY an agent hangs their license at that particular real estate firm. Vendors however, are separate companies from the real estate brokerage and offer related services to the Realtors, such as Mortgage, Title Insurance, home inspection, technology, etc. With that said, can real estate agents be forced to use certain vendors?
Answer is…
Of course not. But…it happens all over the country. The real examination is to WHY? Realtors are independent contractors who are self-employed. The real estate brokerage where they choose to work is a platform to stand and shout your value messages. Last time I checked, real estate brokerages don't pay salaries to Realtors. Realtors make money by selling homes, and having transactions close. Having the best "teammates" surrounding your business is super important because a big part of the real estate transaction involves the vendors agents work with! Showing homes and ratifying contracts is just a piece of the pie. With that said, does it make sense for agents to be pushed to use vendors that may not be the best "teammate" or most qualified to aid their business?
Services You Can Shop For…
When the new mortgage and real estate forms came out in 2015 (CD and LE) it says that the buyer has a legal right to "shop for" certain vendors. Title Company and Mortgage Lender were at the very top. This is all related to the CFPB (Consumer Financial Protection Bureau) that is essentially the "watchdog" to protect consumers from being taken advantage, and make sure that the mortgage crisis of 2008 never occurs again. The CFPB has also been very busy fining real estate, mortgage and title companies for infractions that are surrounded by this very topic. Steering consumers to vendors and in return for that business there is a financial gain or "kickback" for the real estate, mortgage, or title company. Here are just a few cases that resulted in fines over the last few months:
Prospect Mortgage
Planet Home Lending
Re/Max Gold Coast
Keller Williams-Mid-Willamette
You can read the direct information on these cases HERE:
Does it Help the Realtor?
In many areas around the county, including the Northern Virginia/Washington DC area, Title Companies gain business through Joint Venture or Market Service Agreements with real estate companies. (JV/MSA's). This is also known as the "relationship" I was referring to above. Before I go further, I will say that there are LEGAL ways to set these up and many of them are in my local market. Sometimes they are not set up legally and you can refer to the link to the CFPB website above.
With that said, there are specific reasons why Realtors in these office are pushed or highly asked use the JV or MSA partner. These reasons aren't because every vendor was vetted and the JV/MSA partner was the best. There are "business agreements" in place. I had a client move to a new real estate brokerage and the broker directly told her she needed to use XYZ Title Company. I had another Realtor client tell me that the office manager blatantly asked her about why she wasn't using the Title Company across the hall and wanted an explanation. Again, this is not the role of a broker or office manager, yet here were are. Does this help the Realtor who has vetted their own vendors and found who can best help them succeed? I don't think it does.
In the Near Future…
I feel that many, if not ALL of the joint venture and market service agreements will end, especially in the age of the CFPB. As independent contractors, Realtors partnering up with vendors that help build and enhance your business is important. Simply taking your business and not helping to grow it is not a two-way street. It's a one way street that leads to a dead-end. As a Realtor, next time you are pushed or told where to send your business, ask the question…"why are they asking me to do this?" Can real estate agents be forced to use certain vendors? No, but it happens. It's our job to educate Realtors to know that they have more options, and in many cases…better ones.
Stewart Title's Value Proposition
Our goal is to educate and support our clients and let them know of the value we can give in their business. Our business is "organic." Meaning we don't participate in joint ventures or market service agreements with residential brokerages (local market). When we say…"we value your business!" We mean it. Without our valued relationships, we cease to exist. If you are looking to grow your business with offline and online marketing, and create a two-way street relationship, simply fill out the form  below and tell me how I can help you!
Work With Wade
Interested in growing your real estate business with Pruitt Title? Please fill out the form below and I will contact you shortly. Thanks, Wade "DCTitleGuy"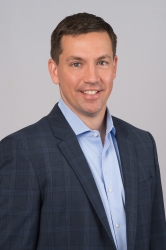 Latest posts by DCTitleWade1
(see all)