The CFPB Proposed Rule Changes are here and the way we do business is going to be different…we think anyway.  What is the CFPB anyway?  CFPB stands for "Consumer Financial Protection Bureau." Another way of getting your attention as a Realtor or Mortgage lender is to say…"Did you know the HUD-1 is going away?"  HUH!?  Ok…now I have your attention.  As you know the market collapsed and world as we know it went upside down for a while.  We are now right side up but the legislation aftermath that followed has not slowed down.  After AIG, Lehman Brothers, and everyone else got "bailed out" by our Govt to the tune of Billions of dollars things sprung into action to "protect the consumer" who in the eyes of the Government was taken advantage of by people in the Real Estate, Mortgage, and Financial Institutions.  Hence…the CFPB Proposed Rule Changes was born.
How Does the CFPB Affect Me?
The CFPB was born in July of 2011 and it overseas "ALL" consumer financial products.  This means it supervises banks and non-banks and integrates disclosures under the "Dodd-Frank Act" which started in 2010 after the collapse.  The CFPB covers Federal and State Regulatory issues and the final rule on an integrated disclosure is slated for this month (October 2013.)  As of this blog post nothing final has been locked in as to the ruling.  Here are what the "other" final rules in January 2013 cover:
Appraisals
High Cost Mortgages
Homeownership Counseling
Ability to repay/Qualified Mortgage
Loan Originator compensation (ouch)
Escrow Requirements for Truth and Lending
Mortgage Servicing Rules
Is the HUD-1, GFE, and TIL Going Away?
As it looks right now…YES.  I know this sounds scary and it kind of is because we have all been doing business a certain way for a long time and now some major changes are headed our way. 
Here are some NEW terms for you to familiarize yourself with:
The GFE (Good Faith Estimate) is now going to be the Loan Estimate.
The HUD-1 is now going to be the Closing Disclosure Form or CDF.
3 Day Rule in affect where the borrower needs to see Final figures.  If off by more than $100 a re-disclosure has to take place.
Either the Lender or Title Company was deliver the Closing Disclosure Form
Limits to Closing Cost increases.
APR will now change to include more fees normal Title and Escrow Charges.
Effective Date? Implementation could take 12-18 months.
What Could the Future Hold?
It will take time for everyone to adjust how a Real Estate closing is done.  New software will be needed and old software thrown out. The "3 Day Rule" could delay closings as re-disclosures could happen over and over again if off by a mere $100.  In the end the law is in place to protect the "Consumer" not make our lives easier…and this more than likely won't.  In the end we don't know for sure what the FINAL CFPB Proposed Rule Changes are going to be.  Stewart Title is on the forefront of education and helping our clients by getting the word out and preparing for the upcoming changes. 
Partner with Stewart Title
We at Stewart Title are prepared to come to YOU and your office to give presentations and educate you on the process and new changes.  If you are in the Northern Virginia/Washington DC area and you work at a Real Estate or Mortgage office please fill out the form below and I will contact you shortly to set up an appointment to talk CFPB and set up a date/time to provide the proper education to your Realtors and Loan Officers.
Work With Wade
Interested in growing your real estate business with Pruitt Title? Please fill out the form below and I will contact you shortly. Thanks, Wade "DCTitleGuy"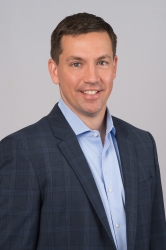 Latest posts by DCTitleWade1
(see all)