When it comes down to creating Real Estate content you can either take the time to create effective content that resonates with your ideal client (target client) or you can simply take articles from the Internet and copy and past them to your website and/or Social Media sites.  Unfortunately the second one I mentioned is what I see most from Real Estate agents.  They get lazy (sorry agents!) and they post other people's content.  As you know…doing so hurts you! The reason it hurts you (if you didn't read my previous blog) is because by posting someone else's content you are adding Value to THEM…not you.  And you are pushing your prospects and sphere of influence AWAY from you and into the arms of someone else.  Would you push your girlfriend or boyfriend into the arms of another??  I didn't think so.  So…what is "Re-Purposing" and why should I consider doing this instead, if I'm a Real Estate agent?
Tell another Story…YOUR Story
Re-purposing is exactly what is sounds like.  You are using something over again.  In this case, it is that article or video you wanted to quickly copy and paste onto your website or FB/Twitter feed.  I realize you do this to "save time" and you are busy, but would rather save time and push people to your competition for information OR take a little more time, and become the authority on a topic so those your target audience comes to YOU for a Real Estate need?  That extra time it takes sounds like it's worth it right?
With re-purposing, you take an article or video, and you simply create your OWN Real Estate content in your own words. Read the article and then take a stance "for or against" it with your own point of view.  This way you are creating unique Real Estate content and showing your prospects and sphere of influence that you have your own original thought about a certain topic.  Sometimes I do this because intriguing articles pop up all the time on various websites I like to check out, and I don't always agree with what the writer says.  What a great opportunity to create my own content and tell my OWN STORY to my audience.
As you can see, re-purposing can also be done using the best medium of all…Video.  One of the best ways to increase your audience base is to be consistent with posting and creating Real Estate content.  As a content creator I on occasion find it hard to come up with new ideas but with the ability to "re-purpose" content there are always plenty to write about and inform and engage my target audience.
Looking to Grow your Real Estate Business in 2014?
As the Director of Sales/Marketing for Stewart Title in the Northern Virginia/Washington DC area I work with Realtors everyday.  I help them with ALL aspects of their Real Estate marketing…including help with creating Real Estate content for your website. Your Title Company not helping you?  Then take a moment and fill out the form below and tell me how I can help you make 2014 your best year yet!
Follow me on Twitter @dctitleguy and Subscribe to my Blog in the top right hand corner!
Work With Wade
Interested in growing your real estate business with Pruitt Title? Please fill out the form below and I will contact you shortly. Thanks, Wade "DCTitleGuy"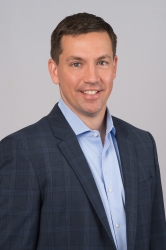 Latest posts by DCTitleWade1
(see all)