If you own an iPhone or any Apple product you know that they come out with "updates" for IOS software that makes the technology possible. Each time you update the IOS software your phone gets new and cool additions that weren't there before. Sometimes these changes are big, other times they are small. Either way, if you NEVER update the software, eventually the applications on your phone will no longer become compatible and work correctly…or at all. I think that is very much the same as it applies to Realtors and their real estate database and overall business. As an agent, if you aren't updating your business and database, eventually it also becomes stale and outdated. Think…when is the last time you sat down and went through your entire real estate database and updated it? Are you still doing the same marketing tactics you were doing 5-10yrs ago? Are you getting the same result? Here are some steps to take to update your real estate business and move forward to a successful 2017 and beyond.
Reorganize your Real Estate Database—First
This is a must. Every quarter, take the time to go into your real estate CRM for the sole purpose of re-organizing your database. Categorize clients, move people from C to B or B to A. Did you get any referrals? Who gave them to you? Add contact notes. Eliminate people who should be removed. Your real estate database is a living breathing thing and should be treated as such. Ignoring it or letting it go stale will kill your business…fast! As 2017 approaches, taking the time to reorganize your database NOW will pay big dividends.
Reach out and Touch Someone
November is a great time of year to reach out to your database and re-connect. Throughout the year or years sometimes we get super busy and lose touch with your clients and past clients. Though Realtors know it is one of the top things they should be doing, we have all done this. I would recommend sending a personal letter to your C and B clients, the calling a few days after. Set personal appointments for coffee or invite them to a client appreciation event and get back in front of these relationships. Doing so should lead to referrals and less work having to chase cold relationships trying to convert them into warm ones.
Market Smart!
Realtors are always looking for cheap, yet effective ways to market themselves and their brand. I would make it a 2017 goal to actively use and promote your YouTube channel. Shoot short, educational videos your real estate database would have an interest and send them the videos. This keeps you in front of them on a regular basis, AND they get to see and hear you speak your value. Ask them to Subscribe to your channel which means they receive an email in their inbox every time you post a video about the market, new listings and more.
Want to work with a Title Company that Helps their Clients?
That is what we do here at Stewart Title in the Northern Virginia/Washington DC area. Most Title Companies take your transactions but don't invest in their clients and prospects to help them build. I would like to meet with you to discuss how I can help you organize your real estate database and a lot more. Hit the "How I Can Help" tab on my site to see our full list of marketing services. Fill out the form below and let's start the process!
Work With Wade
Interested in growing your real estate business with Pruitt Title? Please fill out the form below and I will contact you shortly. Thanks, Wade "DCTitleGuy"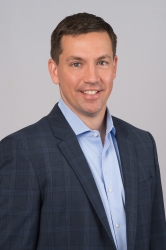 Latest posts by DCTitleWade1
(see all)