If you have been in real estate or any sort of business for a length of time, more than likely you have been told to create a business plan. It might have been written on a note pad, or a large intricate plan that had weekly, monthly, and yearly activities with goals. Regardless of how it was completed, you had a "plan" for success on paper to see every single day. In reality, many of us get really busy, and the real estate business plan in 2020 becomes an after-thought to what we are trying to achieve in the new year. This is a mistake, as failing to plan is planning to fail. When it comes to your 2020 business plan, try to incorporate other activities and goals other than trying to hit a transaction number.
Actuals vs Goals
To know where you are going, you need to know where you have been. Look at your 2019 "actuals" to see your real numbers, then use them to set your 2020 goals. Identifying your lead sources and where each transaction came from is also important, because knowing if you are too heavy or light on a lead source can help shape your business plan.
What is your actual volume going at the end of 2019?

What is your GCI after broker split—dollars to you?

How many lead sources and transactions? Referral? Geo-Farm? Zillow? Google? Do your best to rack every deal and where it came from. Are you heavy on one source and light in others? 

What % of business is buy side vs sell side? What is your average sales price? What is your average commission split? 

How many real estate conversations did you have in 2019?
Financial Calculator
It is also important as business owners to know your business and operating expenses. Yes, we all like making money, but it's important to track where that money goes and why. Take into consideration what debts you want to reduce or pay off in 2020, tax savings, and investment goals.
What are your business expenses?

What are your operating expenses?

What is your debt reduction goal to payoff in 2020?

What is your "pre-tax" savings goal? SEPS, IRA's? etc?

What is your "post-tax" savings goal?
This allows you to calculate your home sales goals in a more defined way as you know these numbers above.
Marketing Plan
Having a solid marketing plan is like putting high-powered fuel into your car. Evaluate what worked well for you last year and what didn't. Get rid of what wasn't successful and think of new implementations. For example:
What types of marketing are you currently doing to generate business? Newsletter? Postcards? Blogs? Facebook Ads? What was your return on investment? 

What marketing items do you want to ADD and implement into your business for 2020? YouTube video? Farming? In-person seminars? 

What is your monthly marketing budget? Are you using a spreadsheet for CRM to track your ROI?

Set quarterly and yearly marketing goals. For example, what events or seminars are you holding each quarter? Client appreciation events—twice a year. 
Partner with Stewart Title (and Me!) in 2020
As the new year approaches, now is when many reevaluate their vendor relationships. Did your Title Company help you grow? Gain more eyes to your business offline and online, or did they just take your deals and close them? At Stewart Title, it's all about the relationship we have with our clients in between transactions, not during. We grow as you do!
Hopefully, the above content gets you moving in the right direction. This is a great starting point for your real estate business plan in 2020. Creating and following a plan like above will set you up for success next year!
Are you a Subscriber Yet? Top Right-hand corner! Blog and YouTube!!
Work With Wade
Interested in growing your real estate business with Pruitt Title? Please fill out the form below and I will contact you shortly. Thanks, Wade "DCTitleGuy"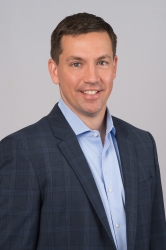 Latest posts by DCTitleWade1
(see all)