Spring market is here and that means being super busy and trying to create new inventory. The last few years inventory has been an issue in our area causing it to be delightful as a seller and sometimes frustrating as a buyer. With the goal of creating more inventory for buyers to choose, there are several strategies Realtors can use to make it happen. Farming is something many Realtors do, but few have a great level of success. There are many reasons for the failures, but I want to discuss great farming strategies and the layers they come in to help you maximize time, money, and energy to gain more exposure in your farm.
Target Marketing
As a Realtor, having target clientele is important. Your targets could be first time sellers who want to move up, downsizers, or people with lots of equity. Either way, sending mailers to every person in your farm can be costly, when many of those people don't have any form of a selling need. Using tools like Remine, or other data mining providers can help you identify who these inside your farm. Then you can create a targeted message to a target audience.
Online Presence
It's great you have your targeted data, and you sent a perfectly crafted message by mail to them. Before they reach out, they will probably look you up online. What will they find? Have a page on your real estate website dedicated to your farm. Post blog and video content with educational information showing you are the expert in the area. Post testimonials from past clients who rave about your market knowledge and how you solved their problems.


Set up a YouTube channel and post videos about your farm, listing videos, talking to business owners nearby, and more. Google owns YouTube so this hyper-local video content can be indexed on the first page when someone is looking up information about your farm. Another reason this is important is YouTube is a free medium and a place where many Realtors don't use or put out content. It's a great place to stand out and have your educational content live forever.
Social Media Strategy
From running Facebook ads to using the name of the subdivision as a hashtag on Instagram, having some sort of social media strategy for your farm is important. Create a Facebook business page and post your website blog articles, videos, and updates on the community. Drive traffic to your social media sites when sending out any direct mail. Building up and interested audience of potential clients can reap big rewards long-term.
Face to Face Events
The last thing to tie everything together is to get the target audience homeowners of your farm face to face. These can be home selling seminars, downsizing seminars, community events, and more. This is where you create the ultimate credibility with your knowledge on the area. It also helps to lower any barrier of resistance, after they have received your direct mail, read your blogs, watched your videos, and follow you on social media. Tying these things together will help you to become the standout Realtor in your farm and create more listing inventory!
Partner with Stewart Title in 2020!
Having a strong Title Company partner is important. One that works to help you build business in between transactions. Fill out the form below and tell me how I can add value to your business.
Take a moment and Subscribe to my blog and YouTube channel in the top right hand corner! 
Work With Wade
Interested in growing your real estate business with Pruitt Title? Please fill out the form below and I will contact you shortly. Thanks, Wade "DCTitleGuy"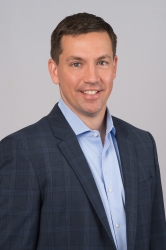 Latest posts by DCTitleWade1
(see all)