The golden question I get from Real Estate agents…"what is the best and sure way to win a listing presentation?"  What is the easiest way to get the seller to say "YES" to me and sign the paperwork?  Good question! Everyday Realtors go on Listing Presentations and many of them say the same things and offer the same solutions to getting a home SOLD for "Top Dollar" and in the shortest time possible. That all sounds great but what does that really mean?  How do you do that?  What is your strategy?  You have probably heard that from sellers right?  With the current Real Estate market in Washington DC/Northern Virginia area homes are on the market a very short time before an offer or 10 comes in…so you can get away with being generic, for now.  But, what happens when that is no longer the case and you have to become professional marketers to get homes sold and as many eyes to them as possible?  You should probably start adapting that strategy now right?  Well, there is a fairly easy way to WIN a Listing Presentation and get a home sold quickly.  A way that many agents are NOT using currently.  Here it is:
This property video is courtesy of Evan Johnson at www.evanjohnson.com Send your buyers his way.
Real Estate Property Videos
When you watched that video…what did it do for you?  Did you get an idea of what the property looks like?  Could you mentally move in?  Imagine if YOU were a potential seller and a Real Estate came in…2nd one in the door applying for the right to list the home.  The first agent said they would:
Do Open Houses
Send out Just Listed Postcards
Put property on Zillow, Trulia and Zillow.  Remember…you can beat them!
Stage the Property
You say you will:
Do Open Houses
Professional Photos-30+
Professional Property Video (above) that goes to your YouTube Channel which has 500+ subscribers and your WordPress Website which gets 5000+ visitors a month from all over the country.
Stage Property
Notice that both Realtors are doing 4 marketing items, but which one would YOU list with?  It's a no-brainer right? Sellers want as many eyes to their homes as possible…but a HUGE reason to use video to market your Listings is to WIN listing presentations ALL–Day–Long.  If you use Video to actively market your business you will win listing presentations because it sells for you! You can send your potential sellers to your website or YouTube channel and have them view your work before you arrive at the listing presentation.  Talk about a way to shorten your sales cycle!  Wow!
Check out this video from Gayle Bailey at www.bailey-team.com

There are all kinds of property videos, but they ALL allow the potential buyer mentally move into the property and start imagining themselves living in the home.  Potential buyers have a better idea if they want to go forward on the property BEFORE they even call to see it!  People buy homes on emotion, but they are also visual learners.  Having a professional property video allows this both to shine through.
How to Win a Listing Presentation-the FUTURE
Ok…so here is the future of Real Estate video as it regards to being able to win a listing presentation.  Ariel Video.  Drones.  I'm sure you have heard about them and how they work.  You may have heard that they are illegal…I assure you they are not.  There are some stipulations though, such as you can't fly them over 400 ft or in busy city areas.  Want to see one?
This video was shot and edited by Stephen Garner over at www.mytitleguy.com  Stephen shoots these videos for his Realtor clients in Phoenix, AZ. If you are in Phoenix, hit him up.
If you have these videos in your back pocket you will WIN a listing presentation every single time.  It allows potential buyers to not only see the entire property what is "around the property."  The entire subdivision, how close the home is to the freeway, grocery store, etc.  It sells not only the home…but the entire area.
Need Help Getting More Listings?
At Stewart Title we help our clients get more listings and more importantly get more EYES to their listings and website.  If you need help getting your WordPress website optimized or need more listings, all you have to do is take a moment and fill out the form below.
Be sure to Subscribe to my Blog and YouTube Channel and follow me on Twitter @dctitleguy
Work With Wade
Interested in growing your real estate business with Pruitt Title? Please fill out the form below and I will contact you shortly. Thanks, Wade "DCTitleGuy"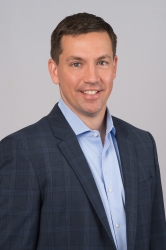 Latest posts by DCTitleWade1
(see all)