Are you using Facebook ads as part of your online/social media marketing strategy? If not, you may want to think again.  Facebook ads are far more powerful to reach a "target audience" than using your Facebook timeline/Friends list.  By 2017, the amount of people in the United States on Facebook is projected to be 167.2 Million people.  That is over 50% of the entire US population!  That's a lot of potential buyers and sellers and a heck of a lot more people than your Facebook Friends list. There are many more advantages to using Facebook ads, such as being able to target market people in a specific area, income level, job title, interests and more!  What do you do with all of this targeting power?  How do you convert these people to clients and paying customers?  It all starts with what you need first to even run a Facebook advertising campaign …
Facebook Business Page
Before you can run ads, you need to set up a business page.  Facebook purposely decided to end the organic search for business pages back in early 2015 to encourage its users to run ads and spend money on the platform.  As Facebook is a "for profit" company, it no longer allows businesses to promote their brand and value to a large network at no cost.  If you want to play and see results…you have to pay.  In my opinion that is fine, because the power of the Facebook ad far exceeds the power of the old way of promoting your business page, by simply just getting more "Likes."  Hitting thousands of people who fit your target market (and don't know you exist) is huge compared to just the 100 people who might have liked your page simply because you asked them too.
What Types of Facebook Ads do I Run?
There are many ways to run ads on Facebook, depending what you are trying to do or what you want your audience to see. My two favorite things to do is to use the Facebook ad to send my target audience to a specific website page or videos I've created. The goal of the ad is to drive your traffic somewhere else to gather information. I like videos because they are powerful, people like watching videos, and my audience gets to see/hear me convey a message. Of course you can drive your traffic wherever you wish depending on your target market or goal.
When creating ads, Facebook will allow you to type a headline and a "call to action" line. They only give you limited characters so be clever with your words. Admission: I was not very good at the ad headline the first few times.
Cost of Ads?
In relation to cost, they can be very affordable. $30-$80 can allow you to run an ad that hits over 1500 people for 4 days! Your ad is placed right into their news feed. Paying Yelp, Angie's List, or Google will cost you a lot more money. Considering that people spend part of their day looking at Facebook on their smart phone, this is a cost-effective way to reach new clients and expand your brand.
Watch the video!
Change your Marketing Behavior
Like you, your target audience spends time on Facebook everyday. The power of Facebook ads far exceeds what the regular Facebook business page used to do. Taking the time to implement these ad campaigns as part of your real estate marketing strategy is important. Especially if you struggle to generate any online traffic through your own real estate website, using Facebook ads is important. Remember, Facebook is a website too!
Having a cost-effective way to expand your online net to reach thousands of potential clients on a medium where they spend a lot of their time is a no-brainer in my opinion.
Ready to work with Stewart Title?
At Stewart Title, we work directly with our Realtor and Lender clients to help them build their business and cast a larger net offline and online. If you need help with your business and are looking to change your Title Company relationship to someone who "gives back," take a moment and fill out the form below and tell me how I can help. You can also email me at wvander@stewart.com
Subscribe to my Blog and YouTube Channel in the top right hand corner!
Work With Wade
Interested in growing your real estate business with Pruitt Title? Please fill out the form below and I will contact you shortly. Thanks, Wade "DCTitleGuy"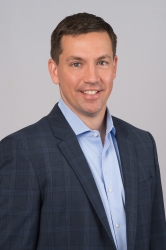 Latest posts by DCTitleWade1
(see all)