I hear it all the time when I meet with Realtors. "I don't do a lot of Farming in Real Estate because I tried it once before and it was costly and didn't work."  You might even be nodding your head in agreement as you read that statement.  I agree, that Farming is not for everyone but I will tell you this…it does work.  Just like in anything else, its not about the quantity of the what your sending…its the message and to whom.  Let me tell you a story:
Back in 2010 when I was working as a Title Rep for a National Title Company in Phoenix, AZ  I went to this Realtor's house in Gilbert, AZ.  She was a referral from one of my escrow officers.  There were postcards all over her kitchen table so I picked one up and checked it out.  It was like most Realtor's postcards I see…boring, a very generic message, no call to action, and her website was in tiny letters under her signature.  I asked her if she sent out this postcard as of yet?  She said that she already had sent it out…14,000 to be exact! Wow!  I asked her WHO did she send them to?  She said to various subdivisions in the area.  "How many calls did you receive?"  "Nothing yet" she said.  Based on the postcard I looked at on the table I doubt anyone ended up calling her.  This Realtor spent a HUGE sum of money Farming and got nothing out of it.  This person for sure is now going to say that Farming stinks and doesn't work.  The way that she did it…no it didn't work, but it can and does work.  Here's HOW:
Know your Audience
You would be surprised how many times Realtors told me they chose their farm randomly.  Farming is very "front end loaded."  You have to know WHO you are marketing to.  That allows you to then know what to be sending them. 
Is it a subdivision that is mostly negative equity? 
High end homes?
DC Condo's?
People looking to sell then move up?
What percentage is in distress and what is not?
What is the turnover of homes in the last 24 months?
What is the average days on market?
You have to know WHO you are marketing to so you can develop an online strategy, social media strategy, and outbound marketing strategy.  If you don't, you are essentially driving through a tunnel without headlights.
Extend "Reach"
To Farm(the right way) you have to extend "Reach."  What does that even mean?  It means that you have to implement your marketing strategy in different ways to reach the maximum audience.  Do you have a Facebook fan page or Twitter account for the subdivision so the people in the subdivision can "opt in?"  Today, we are an opt in society.  We don't like to be marketed to, but we will opt in if we find "Value" in something.  So not only are you sending out valuable direct mail with good message, but it should have a strong call to action to drive that consumer somewhere else…your subdivision Fan Page, Twitter you Real Estate website…or VIDEO's of you talking about the subdivision and what is happening within it:
What is the average home value?
How many homes sold in the last 30 days?
What changes are the HOA making?
What is the appreciation percentage over the last 12 months?
What listings do you have? Why should someone refer you a buyer?
You have to send message of Value.  Don't make the videos about YOU are or how great of a Real Estate agent your or your brokerage because the consumer does not care.  What they do care about is engaging and educational information that "answers their questions and solves their problems."   The days or recipe cards, and sports schedules are over.  Could those be used to send to your SOI and stay "top of mind?" Yes…but not to a Farm.  Those items are a waste of your money and will be thrown in the trash. Sending a message of Value multiple ways other than just direct mail can and will extend your reach to your target client.  You are not only hitting them with direct mail, but you are driving them to your social media accounts with information, your website, and videos that allow you to shorten your sales cycle!
Implement Video as Much as Possible
If you have read my other blogs on this site you know that I think Video is extremely important in your Real Estate marketing.  Most Realtors DON'T use video.  It is the fastest way to de-commoditize yourself as a Real Estate agent and people love watching video.  Create a subdivision video of the sub you are farming.  Show the homes, up-sell the features and the surroundings.  Video lasts forever so it is something you can send to potential clients and also post to YouTube, and your Real Estate website.

Pretty powerful huh?  The possibilities are almost endless as to how you can take Farming to another level and beat every Realtor farming the same area.
Ready to Switch to Stewart Title?
As the Director of Sales/Marketing for Stewart Title and Escrow I meet with Real Estate Agents like you everyday.  I help them grow their business and and extend their reach so they can gain more listings, and attract more buyers.  Does your current Title Company help you do this?  If not…lets chat.  Please fill out the form below and I will contact you shortly!
Work With Wade
Interested in growing your real estate business with Pruitt Title? Please fill out the form below and I will contact you shortly. Thanks, Wade "DCTitleGuy"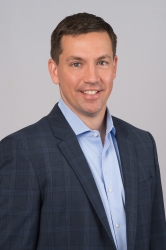 Latest posts by DCTitleWade1
(see all)