So…I'm NOT happy right now.  Not…at..All.  Why you may ask?  Well,  I noticed a couple days ago that my head shot was not pulling over in my Google search results.  These are also known as Google Author photos. I didn't anything about it as I had just updated the WordPress Plugin that makes that happen.  I figured something new was integrated and I just need to go into my site and fix it.  When I got to work on Monday I logged into my website and went over everything for over an hour and nothing was wrong…yet the head shot wasn't pulling over.  I then went to Google and asked it a question, kind of like what consumers do for everything Real Estate.  What I found made me so mad!  Google decided to remove all Google Author photos.  This is not a good thing for you, the Real Estate agent or Mortgage Lender, and not good for me either.  Here is how I feel this affects Realtors and their online marketing efforts…and what you can do to combat this.
What are the Main Differences?
There are a few main differences.  The first one is of course the Author Photos are no longer showing up.  As a Real Estate agent, that was great way to get more page clicks onto your website and to differentiate yourself from the big company sites.  People like to see pictures of WHO they are going to be reading about.
Secondly, the Google + Circles are gone as well.  Before, in the search results it told you how many people were in the author's Google + circles.  Obviously, higher the number, the more perceived value that person might have which would in turn cause you to click on their blog.  Check out the picture below that shows the differences. In my opinion the "Old" is clearly better for the person who is creating the content.
Is Google Authorship Dead?
Thankfully the answer to this question is NO.  If you notice Google still gives credit to the author of the page/blog and it also notes when you wrote your post.  It still pays in SEO to have a Google + profile and use that account and link it to everything you do that is Google.  So just because Google Author photos have been removed, there is still a silver lining.  In Real Estate, people usually go to the Internet first when beginning their home buying/selling process so leverage Google Authorship as much as you can.
Also, your Google rankings for your content doesn't change.  So if you are #1 on Google for Homes for Sale in XYZ Subdivision, that will remain the same…which is very good.
Why did Google do this?
I feel there was a big motivating factor for Google to do this…and here it is:
Need more Business?
Not a problem!  Fill out the form below and tell me how I can help you.  Remember to use Stewart Title on your next Real Estate transaction.
Follow me on Twitter @dctitleguy and Subscribe in the top right hand corner to get all my posts and videos!
Work With Wade
Interested in growing your real estate business with Pruitt Title? Please fill out the form below and I will contact you shortly. Thanks, Wade "DCTitleGuy"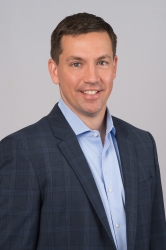 Latest posts by DCTitleWade1
(see all)