I get asked a lot of questions over the course of a week. Many of them involve real estate marketing, websites, or how to do something. In some instances, I direct a Realtor or Lender to another website that can help them with that question or teach them something new. When you know or use these sites on a regular basis, you think most people in the industry know them…far from the truth. Here are some super helpful real estate websites that can enhance your business…but you probably didn't know existed.
Client Giant
"Client Giant" is a concierge website for real estate agents that help them provide top-level service and touches to their clients. For example, Client Giant can send a bottle of wine after ratification, send moving boxes preparing for the move, send a "thank you" card after closing, take care of transferring utilities in the home. They can even arrange a celebratory dinner for your clients. Again, this is a concierge service. It costs money of course, but there are different paid plans for different levels of experience. If you looking to "Wow" your clients, or develop a niche system before, during and after the transaction, you might want to consider this service. Check it out here: Client Giant
CoreFact
This is one of my favorites, as Realtors ask me about postcard mailing companies. Realtors usually are looking for cheap companies that do things in bulk. I try to steer clients away from that, as it's not about quantity in every case. CoreFact, allows a Realtor to upload a Farm list and create a stock postcard or custom, but it drives the homeowner to a landing page to get a CMA, market stats, and more. I know other mailing companies do this but CoreFact does more.
Each postcard sent has a "keycode" assigned to it. When the homeowner goes to the landing page upon receiving the postcard, they are asked to input the key code. To get the CMA, and other neighborhood stats, the homeowner inputs their contact information. At that time, the Realtor receives an email with the homeowners' information.
This program essentially allows a Realtor to send information that a homeowner wants, but has to input information to receive, which you in turn receive. Smart farming and allows the Realtor to then follow-up in a more personal way with the homeowners interested in marketing information. Check it out here: CoreFact
Breakthrough Broker
This is truly one of the best helpful real estate websites. First off, it's free to sign up and check out. The site is designed for all Realtors, but it certainly helps agents on a lower marketing budget or looking for new innovative marketing ideas. This site helps Realtors with marketing, planning, social media posts, buyer/seller presentations, postcards, flyers, and more. This site is a HUB for Realtors to leverage and enhance their current real estate marketing package. The cost comes in IF you decide to purchase marketing materials from the site. Side note…Stewart Title has access to Breakthrough Broker and we assist our clients with it. Check it out here:  Breakthrough Broker
SkillShare
This site's my little secret!  Agents and Title professionals ask me how I learned to use my website, blog, video, SEO and more? Shh…besides YouTube there are other great learning sites. Skillshare is one of those sites. You can learn ANYTHING on this site by top professionals in their industry.
As it pertains to real estate and marketing–learn SEO/HTML, blogging tips, video marketing, video editing, photography, social media marketing, and pretty much anything else. The courses cost money and are broken down into short video segments so the student can follow along at their own pace. Want to up your game and learn to beat your competition in marketing arenas where they won't venture? Invest in yourself. Check it out here: Skillshare
Is this Valuable?
Here are just some of the helpful real estate websites that can add value to your business if used correctly. Does your Title Company bring you ideas like this? If not, let's chat! Fill out the form below and tell me how I can help you or email me at wvander@stewart.com
Work With Wade
Interested in growing your real estate business with Pruitt Title? Please fill out the form below and I will contact you shortly. Thanks, Wade "DCTitleGuy"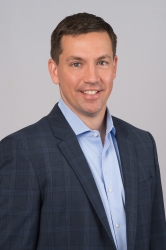 Latest posts by DCTitleWade1
(see all)