For over 10 years I lived in a fantastic place in America…Phoenix, AZ.  It was summer all the time, a lot of outdoor activities, and if you are an avid golfer…HEAVEN!  About 3.5 months ago I moved to the Washington DC area and am adjusting nicely.  If you read my blogs you know that I am the Director of Sales/Marketing for Stewart Title and Escrow in Northern Virginia.  There is one city that I had heard a lot about before I moved to the DC area that is very popular.  Here is why you should move to Arlington, Virginia
Location…Location…Location
One of the big selling points if you are considering a move to Arlington Virginia is that its like being in Washington DC but you're not in Washington DC.  Let me explain.  Arlington is across the Potomac River only about 2-3 miles from DC.  That means that though you can work and play in DC you are only a short cab ride or a very cheap metro rail ride away from your home.  You are also located very close to some of the best shopping in the DC area along with great bars, restaurants, and other amenities.  The cost of living in Arlington is also cheaper than if you lived 3 miles away in Washington DC.  The average sales price of a home is also around 20-25% less than Washington DC.  Thus making it more affordable to live and giving you more home for your dollar.
Arlington also has many desirable neighborhoods to live in…one of them being the "Clarendon Neighborhood."  This neighborhood is located right near downtown and has a couple Metro stops right in the middle for easy access to Washington DC.  It is also located near some of the best shopping in the area along with fantastic eating places and outdoor bars.  Some of the best in the entire area!  The location of Arlington and the cost effectiveness makes it a great place to buy your first home or relocate outside of DC and get more house, especially if you have an expanding family.
Have you heard?
Arlington County, where Arlington is located is the #3 "Wealthiest County" in the country.  The median household income is a whopping $101,o00.  The people that inhabit this city are very educated and there are plenty of opportunities for employment and higher paying jobs.  This also means that there are plenty of good schools for families to send their children including an array of very highly respected private institutions. 
If you love sports, living in Arlington will give you easy access to the Washington Redskins, Wizards, Capitols, and the Nationals.  Most of these stadiums can be reached by Metro or a very short car ride.  With all of these great attributes it is no wonder I feel that Arlington, Virginia is the place to call home if you are transitioning out of DC or moving to the area from somewhere else. 
Takeaway
As a quick recap…here are some of the great reasons you should move to Arlington Virginia right now:
#3 Most Wealthiest County in America
Only a few miles from Washington DC-2 Metro Stops
Clarendon Neighborhood and its amenities
Home Prices are 20% less than Washington DC which is 3 miles away
Next to a big city but you doesn't have a big city feel
More Job Opportunities in the area than anywhere in the country
Top 5 place to live in America if you are single
I could go on and on as to why you should call Arlington, Virginia home but to do that you will have to reach out and contact me so I can set you up with a top Arlington Real Estate Agent who can answer all of your questions.  A good Real Estate Agent who knows the area and can hold your hand through the entire home buying/selling process is very important. 
Need helping writing blogs about your city or subdivision like this one?  Need help getting your Real Estate marketing off the ground?  I can help!  All you have to do is fill out the form below and I will contact you shortly!
Work With Wade
Interested in growing your real estate business with Pruitt Title? Please fill out the form below and I will contact you shortly. Thanks, Wade "DCTitleGuy"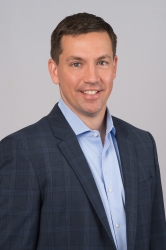 Latest posts by DCTitleWade1
(see all)