Do you own a home and might need to know WHAT your options are regarding doing a Short Sale vs Foreclosure?  If not you…do you know someone else who is in that situation?  My Realtor client Tina Collazo of Re/Max Gateway is hosting a FREE Homeowner Workshop at my Stewart Title office in Fairfax Virginia on November 14th from 6:30pm-7:30pm.  Here is what we will cover:
Short Sale vs Foreclosure-What is the difference?
Steps you can take to Avoid Foreclosure and Sell Your Home
Steps to a Successful Short Sale and how to get there
How to get the Bank to stop calling everyday
Top Short Sale Expert-Ben Benita speaks on Negotiating the Short Sale
If you are reading this and thinking that it applies to you or a friend.  Know that you are not alone.  Millions of people have listed their home as a short sale, got it sold, repaired their credit, and was able to avoid foreclosure.  This seminar is FREE to attend and you will get plenty of information and your most pressing questions answered.  For even more information please visit www.shortsalemyfairfaxhome.com
How to Sign up and Attend!
The consultation is FREE and don't delay putting off inquiring about what you need to know before it's too late.  You can contact Tina Collazo of Re/Max Gateway directly at 202-255-9373 or you can fill out the form below and sign up.  I will be in attendance at this event as well.  See you there!
Stewart Title and Escrow-10505 Judicial Dr. #300 Fairfax, VA 22030.  6:30pm-7:30pm
Work With Wade
Interested in growing your real estate business with Pruitt Title? Please fill out the form below and I will contact you shortly. Thanks, Wade "DCTitleGuy"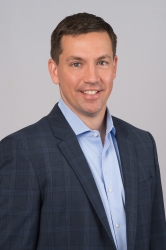 Latest posts by DCTitleWade1
(see all)