When I was a little kid my siblings and I used to play "Hide and Seek" all the time.  Back in the early 80's that was the kind of things we did for fun opposed to staring at TV screens playing video games.  The object was to hide somewhere where we thought no one could find us and then have our siblings or friends try to find us.  The funny thing about Hide and Seek was that we played to NOT be found but secretly it was always the highlight of the game when we were found.  So how does this relate to your Real Estate Marketing Plan as it pertains to today?
My website www.dctitleguy.com is filled with "content and video."  That is how I am found by my idea client (Realtors and Mortgage Lenders) that are trying to find an answer to their Real Estate Marketing questions like: How do I use WordPress?  How do I blog correctly, How to use an iPad for Real Estate, etc. How do consumers who are looking for your services find you?  There is a silent war going on that you can't hear…the war is online with people fighting for the right to be "found" by your next client.  We know that 98% of consumers start their home buying search online and that 80% of them will go with the first Realtor that they find online that answers the questions that they have.  This should scare you as a Realtor that 80% of people will choose to work with the first agent they find.  The key is for you to be where your clients are looking.  So hiding in the right place where you know your ideal client will be looking is very important.  Having the right website built on a format like WordPress then filling it with content will allow this to happen.
When You are Found
When you are found by your ideal client, what are they reading on your site?  Can they read blogs, watch videos, or other information that answers their questions and then allows you to capture their information on a form at the bottom of the page?  This information will educate and inform people on your site about what you do and how you can help them.  This will allow you to capture leads that you can then convert into clients!  If you need help with conversion and qualifying your clients lets chat because  I can assist.
Plugins
A good WordPress plugin to add to your website that will help you know what to build your content around to be found is called "Statpress."  Statpress allows you to see how many people visited your site, what key search terms they typed into Google to find it and what operating system they used.  This great plugin will help you know what to build your Real Estate Marketing content around and what is working and is not.  It is also great for showing sellers in which you have listings all the traffic and eyeballs that come to your Real Estate website on a monthly basis which will result in more eyes to their listing.  Using a plugin like Statpress will help you get found online by allowing you to see how you are being found and whether or not you need to change up your tags to your posts.
Takeaway
Being found online by consumers that are looking for your services is important since most people go there first when making home buying/selling decisions.  Most Real Estate websites are hiding and are rarely or never found.  The ones that are found reap the rewards of clients.  Creating the right content on your Real Estate website is key to having the consumer land on your site and then having a strong Call to Action to capture leads.
My name is Wade Vander Molen and I am the Director of Sales and Marketing for Stewart Title and Escrow in Fairfax, VA.  I help Real Estate Agents and Mortgage Lenders just like you get "Found" by the people that you are trying to do business with.  Sellers, Short Sellers, Buyers, Refinance Candidates, and more.  If you are looking to expand your business please fill out the form below and I will be in contact with you soon.
Work With Wade
Interested in growing your real estate business with Pruitt Title? Please fill out the form below and I will contact you shortly. Thanks, Wade "DCTitleGuy"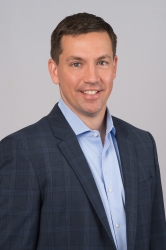 Latest posts by DCTitleWade1
(see all)