As the new year unfolds we have determined that this is the year we finally break through that production glass ceiling in 2022. We are going to get over that hump and get our homes sold numbers to a place it's never been before. This all sounds great, but in reality most of the time this doesn't happen. Agents tend to get to a certain point in their production and hit a wall with "doing more transactions."
Everyone's glass ceiling is different. Maybe you are doing 20 transactions a year and think 40 is impossible. Maybe you are doing 80 and want to be over 100 this year. No matter where you are, there are obstacles in your way but can be navigated. Here are some ways to move past the production glass ceiling in 2022, and those seemingly impossible thresholds.
Outsourcing
Many reasons why Realtors can't break through the glass ceiling is because of themselves. They struggle with getting out of their own way. The thought process of "only I can do it" prevails and it can be costly. Find the top three or four things that you do extremely well that generate clients and money for your business, and focus on doing those things. Everything else can be outsourced to others. Spending money can be a good thing, especially if that money you are spending can help double your transactions each year. Learning the skill of buying your time back will help propel your business to new heights.
Getting Uncomfortable
If you want to do more business each year, you can't keep doing the same comfortable things. It takes incorporating new things and some of these new activities will take you outside of your comfort zone. This could be shooting videos for YouTube, beefing up your Instagram account, or doing more public speaking.
What separates high performers from others is their willingness to embrace their weaknesses and turn them into strengths. Part of your goals for the new year can also include learning and implementing new skills that will help create more visibility and value for your business. This begins with recognizing your weaknesses and being willing to get uncomfortable.
Change your Mindset
I'm a runner. When I set out to do a 1o mile run, I have to mentally prepare myself ahead of time that we are covering that distance today. The same applies here. Having a "growth mindset" and having that enhanced transactional goal will help you obtain it. Create a plan of how you are going to implement your additional marketing strategies and when.
Put your goals where you can see them. Laminate them and put them in the shower, have them on the wall at your office. If you can see them on a regular basis, it will help create the mindset you need to break through the production glass ceiling in 2022.
Stewart Title Can Help!
Pushing through the production glass ceiling in 2022 will probably be challenging. Take a look at your business plan, does it include outsourcing and leveraging to buy your time back? Are you willing to get uncomfortable and work on making your weaknesses your strengths? Do you have the right mindset so you can put it all together? If you need a Title partner in the new year to lean on…reach out! This is what we do! Fill out the form below and tell me how I can best help you.
Work With Wade
Interested in growing your real estate business with Pruitt Title? Please fill out the form below and I will contact you shortly. Thanks, Wade "DCTitleGuy"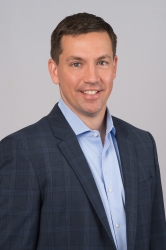 Latest posts by DCTitleWade1
(see all)