In any job, the feeling of "burnout" hits from time to time.  Even those overzealous Realtors, Lenders, and Title Company professionals who rave about how much they "love their craft" have hit the wall.  That feeling where fatigue hits and we need that extra motivation to keep going at a high level.  I have been in the Title Industry since 2005 and there have been several times where I needed to step back and take a deep breath, or find an outside positive influence that was rejuvenating.  What do you do when the wall hits and the feeling of burnout surrounds you? There are many ways Realtors can seek motivation during these frustrating times, or when they are looking for positive solutions, not only in their business, but in life. Here is how Realtors can stay motivated and avoid burnout!
Surround Yourself with Positive People
Sounds like a no-brainer, but misery loves company.  If you spend time in your company's office, you probably know the people who are the recipe for negative influence.  These agents tend to be frustrated, acting negative, and making excuses for their lack of success.  It's easy to get caught up in their antics if you have similar frustrations or issues.  One way to stay positive and block out the negativity is by avoiding these people at all costs. Just like trying to save a drowning swimmer, these negative Realtors have the ability to take you down with them.  Do your best to surround yourself with the positive people in your brokerage and ask about their practices to help maintain a positive mindset.  Learning and implementing specific practices to remain centered and positive will enable a much better state of mind, and help your overall business.
Have a Coach or Accountability Partner
Having played sports my entire life, I can say that having a coach is very important.  Michael Jordan won 6 NBA Championships, but his Coach Phil Jackson, and their triangle offense system played a large part in that success.  Many Realtors are confused about what direction to take their business or how to generate clients to get that business off the ground.  These 2 things alone will cause a lot of frustration and anxiety.  Invest back into your business by hiring a good real estate coach that can not only help with your business but also keep you in a positive mindset.  A real estate coach can listen to your frustrations and work with you to find fruitful solutions to issues that cause negativity.  If your marketing budget does not allow for a coach, find an accountability partner that can assist by calling and meeting with you on a regular basis to track your progress.  Knowing that a business partner is there to guide your business is a great way for Realtors to stay motivated and on track.
Attend a Motivational Conference
When people are sick or need medicine they visit the doctor. The doctor does everything they can to help you get back to peak health and carry on with life.  Things are no different in the real estate business. I find it to be very beneficial to attend these events and get a shot in the arm of motivation and inspiration. Motivational real estate conferences take place all over the country and provide helpful solutions for Realtors. Many real estate companies have their own retreats, but there is also Brian Buffini, Tom Ferry, Mike Ferry, and even Tony Robbins (to name just a few) if you are looking for really powerful motivation.  Traveling to another market area and surrounding yourself over the course of a couple of days with positive people and receiving these encouraging messages will get you in the right mindset to conquer your real estate business.
Takeaway…
Real Estate is tough work. I think this is something in which we can agree, but as the "thought leaders" in the real estate industry, it is important to keep a positive mindset and not get caught up in the antics of negative influences.  When there are frustrations or negative issues creeping in, seek motivation and assistance through a positive influence, a coach, or attend a motivational real estate conference to uplift you and your business.  All of us at one time or another have hit the "wall" and needed that shot in the arm to get over the hump in this business called real estate.  Take the time to not only work on your real estate business but yourself as well.  Doing so will not only help your business going forward, but your relationships in everyday life as well.
How Pruitt Title Can Help…
Our job at Pruitt Title is to not only help you get transactions closed but to grow your business with our marketing tools and knowledge. We do our best to keep help our clients avoid burnout by being that strong Title Company partner.  If you need help with your real estate business or need a new Title Company partner, fill out the form below and tell me how I can assist!
Take a moment and Subscribe to my blog and YouTube channel in the top right-hand corner!
Work With Wade
Interested in growing your real estate business with Pruitt Title? Please fill out the form below and I will contact you shortly. Thanks, Wade "DCTitleGuy"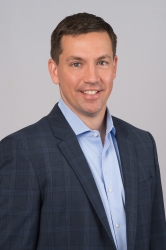 Latest posts by DCTitleWade1
(see all)