I was talking to a Northern Virginia Real Estate agent the other day and she said "you know what would be a good blog on your site?  How to convert renters to buyers in this market." Well, ask and ye shall receive.  So lets talk about it.  Its no secret that there are 2 things happening in this area of the country.  #1…home prices are increasing along with a lack of inventory and #2…there are a TON of people moving to this area for jobs, and will continue to do so.  Many people who move here are either not sure of their status in terms of staying, or are shocked as to the housing prices compared to where they came from.  The Washington DC area is currently the 3rd most expensive area in the country behind San Francisco and New York City.  Having said that, the same goes for rents!  They are high priced as well.  So how do you convert renters to buyers with that mentality?
Ask a lot of Questions!
Just like in anything else…ask a lot of questions.  You have to find out WHY the person you are talking to is renting…and WHY they want to continue to rent.
How long do you wish to stay in the area?
How much do you pay in rent now?
What would you want your mortgage payment to be?
What is your motivation for signing another lease?
What about homeownership scares you the most?  (find the answer here and turn it into a positive)
How much money do you have saved for a down payment?
These are all "qualifying questions" that you can use to find out someone's motivation for renting.  Then you can inform them of what you know is true and how you can add VALUE.
Home prices are up 12% this year alone.  So by waiting another 12 months the SAME HOME you want to buy will be more expensive
Interest Rates are more than likely NOT going to be 3.5% again.  They could possibly get to 5% in another 12 months.  Higher payment.
If you wish to stay in the area and ultimately buy a home why wait based on the above?
FHA is 3.5% down payment and VA is 0% if you are or were  in the armed forces.
Stay Top of Mind
Another way to convert renters to buyers is stay "Top of Mind."  Not everyone you talk to wants to buy a home now no matter how many facts you put in front of them.  So…you have to create a contingent plan.  Than plan consists of being routinely in front of that renter with follow up emails, calls, new market information because renters that all of a sudden want to purchase will cheat on your with another Realtor if you are not in front of them.  I'm sure you are recalling a time right now in your head where that happened to you.  Without staying in front of these people in a consistent manner it makes it even harder to convert renters to buyers.  Check out the Video…
As you can see…another way to convert renters to buyers is by using Video as an education and communication tool.  Video will shorten your sales cycle and allow the renters to gain information and get in the mode of knowing and liking you.  Video also allows you to be in front of your clients on a regular basis about market updates and why they should work with you going forward when the decision comes to purchase a home.
Ready for a New Title Company Relationship?
If your current Title Company in the Northern Virginia/Washington DC area doesn't help you grow your business but instead just takes your contracts then I would love the chance to work with you.  All you have to do is fill out the form and tell me exactly how I can help you. 
Work With Wade
Interested in growing your real estate business with Pruitt Title? Please fill out the form below and I will contact you shortly. Thanks, Wade "DCTitleGuy"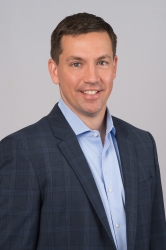 Latest posts by DCTitleWade1
(see all)