School is back in session and vacation season is over. It is still technically Summer, but the Fall real estate market is officially here. Many Realtors/Lenders are refreshed and ready to make the push for a successful rest of 2017. Having an effective fall real estate marketing plan is key to ensuring that your current and past clients are touched, and the pipeline for Spring 2018 is filling up. The hard part is getting back into that business mindset and make the wheels start moving again. We all know it has to happen, but we need a plan. Running your business by design is far better than just "winging" it, so let's chat about how we can set up a Fall marketing plan and close out the year strong.
Make Your Calls and Follow Up
Whether you time block or activity block, either way it's important to make your calls to past clients, sphere of influence, and follow-up on internet leads, or that FSBO that popped up in your neighborhood. Motion creates emotion, so doing the necessary activities and talking to these people will lead to more appointments. More appointments leads to clients, and commissions. Have your scripts or dialogues ready to go. Knowing what to say and HOW to say it, will keep your confidence. I realize this topic seems elementary, but many people don't do these simple things that are the easiest means to business.
Client Appreciation Events
I feel these are "must do's" in the real estate world. What a great way to get back face to face with your most trusted people and show them that you are thankful for their business and referrals. It is also a great way to let everyone know that you are counting on their continued referrals to be part of your success going forward. Without their loyalty, these events would not be possible. Every client I have done a client appreciation event with turns it into business. Here are some ideas:
Fall Pumpkin Patch Event
Wine Tasting Event
Christmas at the Movies Event
Top Golf or Driving Range Event
BBQ at your home and Pool Party
Happy Hour Event–Rent out side room of a bar
Bowling Alley Event
Thanksgiving Pie Give Away Event
Go Back and Contact Old Prospects
Over the course of 8 months there has to be prospects that fizzled out or stopped responding to your marketing. That happens. Take the time to have either yourself or your assistant reach back out to these people to see if there are still interested in making a home buying or selling decision and if not now…when? 
You will be surprised to find that some of these people might come out of the woodwork and be viable clients. Just because they went radio silent doesn't always mean they aren't going to make a move at some point. Always good to pick up a couple extra transactions by going back to old/stale prospects.
Implement Something New to Peak Interest
Shooting videos and adding to your portfolio of content on YouTube, starting a Farm, or start targeting a specific demographic of people based on a new loan program—do something new to create engagement. Doing the same thing and expecting to get to the next level is death. Your fall real estate marketing plan should have some new features that lets people know you are evolving in your business model.
Get Involved in Charitable Causes or Institutions
From now till the end of the year, is a great time to throw yourself to helping others. That can come in many forms, but and I never advocate to being the sales(y) Realtor/Lender in these situations. It does allow you to get involved with a new group of people and earn their trust…and "oh by the way" I also sell real estate. In the end, our job is to develop and expand relationships.
Takeaway
Hopefully these ideas are helpful to get the wheel turning and clients into your business. Having a strong fall real estate marketing plan is key to building on the success you have already had this year and into 2018. Everything we do today affects us 90+ days out.
If you need help implementing your fall real estate marketing plan, or just want to talk about changing your Title Company relationship to one that helps our clients grow, take a moment and fill out the form below!
Work With Wade
Interested in growing your real estate business with Pruitt Title? Please fill out the form below and I will contact you shortly. Thanks, Wade "DCTitleGuy"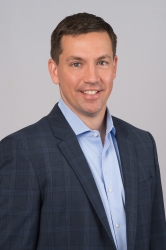 Latest posts by DCTitleWade1
(see all)