Creating "loyalty" in almost anything these days can be hard. Why? Because we have so many options to work with people than ever before. To create that outstanding client loyalty in real estate is even harder. Thousands of Realtors in every major market, and most people who purchased a home, don't even remember the Realtor who sold them the house a few years later. Tough to get repeat and referral business when your own clients don't remember you. Let's also not forget that with the internet options to pick and find a Realtor, and companies like Redfin running TV ads….Wow! In today's world, creating client loyalty in real estate, lending, Title, and many other fields is becoming an increasing challenge. It can be done and here are several ways how.
Create Caring Relationships…Don't Turn and Burn
You know the "turn and burn" Realtor, they don't focus on the client, but the transaction. Their goal is to lead generate as much business as possible and close it…then move on. Closing a lot of business is great, but not when it costs you referrals because they become neglected after closing. Every client you sell a home has a network of people they know. Grow those relationships! Part of this is using a good real estate CRM to manage your contacts and track home sale anniversary's, birthdays, and more. Call your SOI and past clients on the phone, take interest in their lives, write them thank you notes. This goes a long way! It seems elementary to do these things, but many Realtors don't. Creating caring relationships is the foundation or client loyalty in real estate.
Get Face to Face…Client Appreciation Events
A great way to create client loyalty in real estate is to let your clients know that you appreciate them! They are truly who help to make your successful. Take the time to merge these client appreciation events into your business plan a couple of times a year. It's good to have your past clients, sphere, and prospects on drip emails, or even talk on the phone, but nothing beats face to face. These events can be small or large. The main point is getting back in front of your referral partners and letting them know that you appreciate them and their business. It also keeps you top of mind. Don't be surprised if referral business comes your way right after one of these events.
Don't Be an A**hole
Yes, your marketing plan and lead generation is amazing. You can convert almost anyone into a client…but once the client gets to spend time with you, they find out you're a jerk. You treat them like crap and do your best to push them off to an associate, only to show up at the very end for closing and a commission check. Know anyone like that? In my 12 years in the Title business, I have seen many.
They then wonder why their referral business is not great. Would you refer you after that experience? In the end, people do business with people they like, know and trust. Take the time to treat people like you would your family. By going the extra step, it will pay off with referral business to their trusted network. No matter how successful you and your business systems have become, there is no excuse for being a complete a**hole to clients.
Need Help Creating Client Loyalty in Real Estate?
As I mentioned, people do business with people they like. At Stewart Title we want to help you by creating effective marketing plans, setting up client appreciation events and more. We want you to have tons of referral business. That means there is a good chance we can work together to get your clients to settlement. Just take a moment and fill out the form below and I will get back to you!
Work With Wade
Interested in growing your real estate business with Pruitt Title? Please fill out the form below and I will contact you shortly. Thanks, Wade "DCTitleGuy"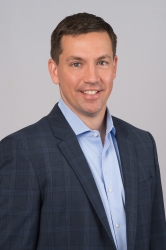 Latest posts by DCTitleWade1
(see all)