Your real estate data base…which I like to call your "Data-Bank," is the best place to market and find gold!  There are many different ways to gain more referrals from your real estate database, but I want to talk about a "strategic plan" of steps to make that happen.  Christmas is here, so now is one of the best times of the year to reach out and re-connect to these people.  As a new agent or established agent, your real estate database should be the #1 place to market to gain qualified referrals. These are your warm relationships who know and interact with other warm relationships.  Those "other warm relationships" are called referrals! So how do you pluck out more referrals from your sphere and start 2016 with a bang?  Here is how:
Clean it up!
Step 1 is cleaning up your database. Hopefully your database is in a good real estate CRM and you are using it! Find out who you can "delete" and who should be moved up from C to B, or B to A. Get your people in the right categories and update their information so it is accurate. You don't want emails bouncing back and direct mail being returned.  Not only can that be embarrassing but also expensive. I know it is time-consuming, but trust me it is worth it. Staying "top of mind" is important with your real estate database, so having their most up to date information is a must.
Make those Calls and Drop By
Just sending out a monthly newsletter and emails is not enough.  Not everyone will open your email and many people throw away the newsletter. This happens either right away or within a short time of it arriving.  Making regular calls to your database is extremely important. Send that newsletter or email, then follow-up with a call to see if they received it. At that point you can direct the conversation towards, family, real estate, and possible referrals.
Taking the time to actually stop by their homes and getting face to face is important.  One thing you can do, is to bring a quick CMA of their home so they know the value and drop if off along with a card, or a thing of value that contains your business and brand.  It is Christmas time, so a small gift could also work. Again, staying top of mind is the name of the game.
Facebook Messaging and Text Messages
Emails and direct mail have lower open rates and slower response times than pretty much anything else.  95% of people text back within 5 minutes.  A younger demographic might text back in 30 seconds!  Use text to chat with your database, send pictures, send video messages, and set up possible appointments.
If your sphere/database is also on your Facebook page (yay!), use that as an opportunity to talk and interact.  I can tell you that Realtors in which I have trouble reaching on email, I send them a Facebook DM and they always get back to me. If you are having issues reaching your database through traditional methods, look to other ways that yields a very high response rate. Leverage these mediums to catch up/chat and gain more referrals from your real estate database.
Video Marketing to your Database
I can tell you over and over that using YouTube and shooting videos works, but you have to take the step and do it for yourself.  I know that many Realtors are not comfortable in front of a camera or they are afraid that no one will watch their video.  It's not about HOW many people watch your videos, but WHO. If your video viewers are your database and your videos are educational and engaging, it will yield positive results and referrals from your real estate database.  Take the time to set up your YouTube channel and practice shooting videos. You can use your smart phone and push those videos out to these referral sources.  Video > Email. Video> Newsletter. Video > Text Message.
Need Help Gaining Referrals from your Real Estate Database?
That is where I come in. If you are a real estate agent in the Northern Virginia/Washington DC area and want to grow your business, please reach out and let me know how I can help you.  2016 is going to be a great year, but start it out by going back to the well…your real estate database. Don't know where to start or need help implementing, feel free to contact me!
Take a moment and Subscribe to my Blog and YouTube Channel in the top right hand corner!
Work With Wade
Interested in growing your real estate business with Pruitt Title? Please fill out the form below and I will contact you shortly. Thanks, Wade "DCTitleGuy"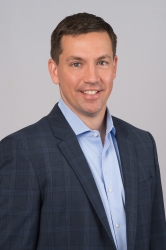 Latest posts by DCTitleWade1
(see all)