The way that consumers wish to be marketed to has changed.  The way that YOU respond to marketing has changed.  People are constantly being bombarded by advertisements and other marketing "noise."  I say Noise because that is exactly how we perceive it.  We are hit with so much everyday that we eventually tune it out.  Look at your own behavior…do you have a DVR to ignore commercials?  Do you use Pandora or XM Radio to avoid radio DJ's or ads?  What was once something new and exciting is now the norm.  So, as it pertains to your Real Estate marketing, how do you get the consumer to "Opt-in" and WANT to receive messages from you about Real Estate vs throwing away your direct mail in the trash or just flat out ignoring you?  Good question:
Opt-In Society
I think we can agree that we now live in an "Opt-in" society.  We don't like to be spammed or marketed to but we will subscribe or opt-in when there is something of value that we are interested in.  Real Estate marketing is no different.  We don't like to be spammed on Facebook or sent mail about things we don't have a need for, but when we do have a Real Estate need we go find what we are looking for.  More than likely that place is the Internet…Google, Yahoo, Bing, and YouTube. The mistake that Realtors make is that they think that the consumer really wants to receive their marketing piece in the mail, read their advertisement in the local paper, or on Facebook.  Here is a newsflash…THEY DON'T!!  The reason they don't is because they perceive it as spam since they don't have a Real Estate need at that exact moment.  The key is to bring enough VALUE so that the consumer wants to receive your informational pieces.  What would the consumer "Opt-in" for as it pertains to your Real Estate marketing?
Your Twitter Handle about Real Estate(@dctitleguy)
Facebook Fan page about your Real Estate business
Subscribe to your Real Estate YouTube Channel.  Videos will be emailed to them automatically.
Subscribe to your Real Estate blog (like this one)
Use Direct Mail as a tool to drive these consumers to the above places…not as a way to convey your entire message…that is very tough to do.
Your Real Estate website…drive ALL traffic here.
Your Ideal Client will Opt-In
The above headline is true.  You DON'T want to do business with everyone.  The idea of Real Estate marketing when targeting people who DON'T know you is to build your marketing content around them…then they find you.  For example if your target client is First Time Home Buyers or Short Sales, create your content around what those people would be looking for when they have a need. So if you are marketing a subdivision or friends/family use the direct mail, whether it be a postcard or newsletter and drive them to your Blog, Videos, Twitter, FB Fan Page and ask them to "Opt-in." Once they do…you now know WHO is asking to marketed to.  Make sense?  Now you can start sending them engaging and educational Real Estate content on a consistent basis that answers their questions and solves their problems.  Here is the bonus…now you are  Top of Mind with these people so less chance of missing that referral listing or buyer.  Take a look at this video…if YOU provided educational content like this video…do you think consumers would be more likely to "Opt-in" to your Real Estate marketing?
Takeaway
It is all about creating content that your sphere and farm would find enough value where they now "Choose" to be marketed to by you.  The consumer will choose to follow you on Twitter, become a Fan of your Facebook page, Subscribe to your YouTube Channel, or Real Estate blog.  How do you get them to contact you after that point besides providing your phone number and email?  You create a form…like this one at the bottom of the page. 
Ready to Switch to Stewart Title?
Is your current Title Company helping your grow your business?  If the answer is NO…please fill out the form below and tell me how I can help you.  I look forward to working with you!  Be sure to fill out the form!
Work With Wade
Interested in growing your real estate business with Pruitt Title? Please fill out the form below and I will contact you shortly. Thanks, Wade "DCTitleGuy"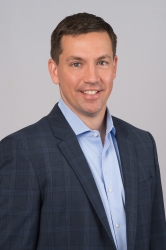 Latest posts by DCTitleWade1
(see all)