It's no secret that video is a great way to not only market your real estate business, but grow and gain an interested audience. The best place to do this (in my opinion) is YouTube. Not only because it is owned by Google, but it is the second most visited website in the world. The problem I mostly see dealing with my Realtor clients is how to get started with growing your video presence and getting more views on YouTube.  Here are some tips to grow your channel quickly, even if you don't have any subscribers!
Focus on your Title and Thumbnail to Boost Clickthrough Rate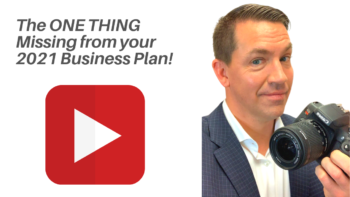 If you can't get people to click on your videos, then you aren't going to get any views. Plain and simple. Having a great title for your video is important. Create something that intrigues the viewer and makes them want to watch your video. Your thumbnail should complement the title of your video. You can go to Canva.com which will allow you to create custom thumbnails for your videos. For instance, if you create a video on "How to Sell Your home in 5 Easy Steps" have a picture of a house in your thumbnail, with you next to it holding up 5 fingers. This will get more clicks to your videos faster and it will promote your business.
Create Relevant Videos about Niche Topics
This is important because it helps you to create an audience that isn't just interested in one or two of your videos, but many others around the same topic. For example, if you work in McLean, create videos about living in McLean, interviews with business owners in McLean, the best park for kids in McLean, etc. This will keep someone who wants to live in McLean on your videos and channel, and hopefully an organic lead to purchase a home.
The longer someone stays on your channel and clicks to other videos within, is an SEO dream and will help get your channel noticed in other related searches.
Embed Your Videos on Platforms that Already Have Traffic
Having a great video on YouTube and on your real estate website is great, but to grow your audience and channel, post your videos on forums and platforms that already have traffic. Specifically, places where people are talking about or asking questions, where your video could have the answer. These can be Facebook groups, LinkedIn groups, Quora.com, and Stackoverflow.com. Having your videos put on other relevant real estate-related websites, especially where you do business.
These high-traffic sites will allow your YouTube videos to be seen by lots of people who could become clients or referrals down the road.
Email Your Videos to your Database
Lastly, it's important to syndicate your video content to the people who will most watch and share it with others…your database! Doing this will help to maximize video views to your YouTube channel. Don't forget to tell your interested audience to Subscribe to your channel so they can start receiving your videos in their email inbox. You will find the more value-added content you create, the more views you will receive. Following these important steps should help your real estate business grow by gaining organic referrals from people who are looking to buy or sell where you work.
Partner With Stewart Title
Adding real value to our clients is what we are about. This includes helping our Realtors get more eyes to their real estate business…more views on YouTube for example. I can help you get your YouTube channel off the ground and the views rolling in. Just fill out the form below and tell me how I can be of assistance. Feel free to also email me at wvander@stewart.com
Work With Wade
Interested in growing your real estate business with Pruitt Title? Please fill out the form below and I will contact you shortly. Thanks, Wade "DCTitleGuy"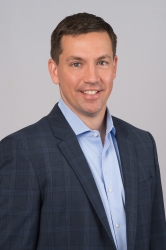 Latest posts by DCTitleWade1
(see all)