There are so many people in the Northern Virginia/Washington DC area that have their Real Estate licenses.  These agents want the consumer that is looking to buy or sell a home to "pick them!"  Remember in elementary school when you would play touch football or kickball and you wanted to not be the last one picked?  You would stick out your hand to your friend with who you already had an established relationship, jump up and down and make a crazy face that said "Pick Me!!"
In essence, Real Estate agents do this with their Real Estate Marketing.  Realtors send out direct mail, postcards, sports schedules, and other gimmicks to their sphere of influence or general farm area and say "Pick Me!"  Pick me cause I'm a GRI, CRS, CDPE, ABS, or some other Realtor designation that the average consumer doesn't know or doesn't care about.  My favorite is when the Realtor says they are a "Multi-Million Dollar Producer" which means they sold over $1 Million in real estate (which could be only 1 or 2 homes) but the consumer thinks it means that the Realtor made over $1 Million dollars.
There are thousands of Realtors out there wanting to be picked by the consumer and there are thousands of consumers needing the services of a Real Estate agent.  If you were in the market to buy or sell a home what should you look for when "picking" a good Northern Virginia Real Estate Agent?  Here they are…
They're Available
I want my Realtor to be available.  This doesn't mean 24/7 because people have lives and families but during "regular hours" and I call my Realtor I expect the phone to be answered or a call back very soon.  In my 7 years in the Title Insurance industry, it still amazes me how many Realtors don't answer their phones.  The fastest way to do more business in any field is to answer your phone when it rings.  Be available or able to communicate the way that I want you to communicate.  If I text you…text me back…don't call me!  That is why I sent you a text because I'm doing something where I can't talk or don't want to talk.  If I call you…call me back…don't text me back.  I send you an email…email me back in a reasonable time frame.  Most Realtors get their emails on their phones…if they don't you should probably look for a new one.  Being able to have good communication with your Real Estate agent is very important when making the largest financial decision of your life.
About Me
Ever hear the phrase "it's all about ME!" Well…guess what?  It is all about me.  I have selected you to represent me in a Real Estate transaction and it is important that you do what you can to help, educate, hold hands, or do whatever you can to assist me.  As a Realtor, you do this every day but as a consumer who is buying or selling a home, I don't.  I don't have the knowledge you have so I have a lot of questions and you have answers (that's why I hired you). Just as if I hired an attorney to represent me in a legal matter…it is truly about me and I expect you to provide the level of service that reflects that.
Negotiation
People negotiate every single day.  I met my girlfriend in Las Vegas while I lived in Phoenix and her in Washington DC.  We tried to figure out who was moving and when…negotiate.  I now live in Washington DC…maybe I'm not a good negotiator.  Why do Realtors make a 3% commission when they help someone buy or sell a home?  They are paid to negotiate the hell out of the 1 legal contract that their Real Estate license allows them.  When I am buying or selling a home I want my Real Estate agent to be a shark at negotiation.  Remember, it is all about Me so getting top dollar (selling) or great price with seller concessions (buying) is very important.  A great way to get referrals as a Realtor is to negotiate a great deal for your client so they run out and tell the world what a rock star you were.
Knows the Market
We know that 98% of people start their home buying search online.  Make sure that the Realtor you decide to use has full knowledge of the Real Estate market you are in and is a full-time agent.  No offense to part-time agents but would you hire a part-time attorney if you were in trouble with the law?  A part-time eye doctor if you needed LASIK? Agents love to market themselves as "specialists or experts" but in reality, they have sold 1 home in that subdivision in the past 2yrs.  Do your homework.  You are on the Internet anyway so look up your agent and look for testimonials, blogs, videos, and any other information that validates these claims, and make sure they can answer your questions!
Marketability
If I am selling my home, the Realtor that I want to list my home better be a marketing machine.  Two things sell homes…Price and Exposure.  You can have the greatest listing and price right but if no one can find or see it…who cares.  My Realtor needs to be able to have a marketing strategy from 2012, not 1995.  Using technology like WordPress, Video, Blogging, Listing book, E-Property sites, and other means to get as many eyeballs to my home as possible through their website and YouTube channel.  Since we know that 98% of homeowners start their home buying search online it is a no-brainer that my home needs to be all over the Internet and able to be FOUND.
Truthful
I'm a no-nonsense person…the most important thing I would want in a real estate agent above all the ones mentioned above is "Truthful."  Please don't blow smoke and tell me the truth.  Be honest about what price my home should be listed to sell in a reasonable time frame.  Don't give me a fake opening high list price to make me feel good just to get the listing.  Because after a month and we don't have any showings I'm going to be pissed when I find 0ut you lied about what price in which my home could sell.  The same goes on the buy-side.  Tell me what it is going to really take to get that home me and my wife want.  Be as upfront and honest as possible.  As a Realtor, this is one of the best ways to generate referrals down the road.
I hope that this has been helpful to any Realtor or consumer that is reading this blog.  My name is Wade Vander Molen and I am the Director of Sales for Stewart Title and Escrow in Fairfax, Virginia.  If you are a Realtor/Lender and need help with your marketing please fill out the form below and  I will be in touch shortly.  If you are a consumer and are looking to buy a home and need a good Real Estate agent…fill out the form as well and I will hook you up with one that meets all the criteria above!
Work With Wade
Interested in growing your real estate business with Pruitt Title? Please fill out the form below and I will contact you shortly. Thanks, Wade "DCTitleGuy"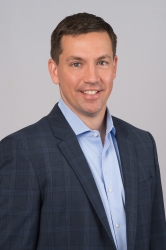 Latest posts by DCTitleWade1
(see all)