2022 is here. The time to pat ourselves on the back from our great 2021 is over.  We have our business plans ready to go and goals set for the new year. The path we each take to reach our goals might be different, but in this article, I want to approach how we view our 2022 real estate goals in another way. The traditional goals might center around doing more transactions, increasing your GCI, or growing a team. There are a few 2022 real estate goal-related items that perhaps you haven't thought about but might be helpful to your business. Let's discuss!
Lead Source Funnels
Increasing your lead source funnels is one of the best ways to grow your real estate business. Many Realtors will tell you they generate their business by referral. That is just one lead source funnel. Look at all your transactions generated in 2021 and write down how you generated that client. Which lead source funnels are you heavy and which are you weak? Which funnels are you looking to add to your business? More clients in 2022 from Open Houses, Facebook ads, Instagram, Organic Online, or Client appreciation events?
If your goal in 2022 is to do 12 more transactions than you did the year before, how many more transactions need to be generated from which lead source funnel to achieve your goal?
New Marketing Opportunities
Another way to look at your 2022 goals is to look at what marketing expenses you had in 2021. What worked for you and what didn't. The worst thing you want to do is throw away money that could be used towards other more useful things. If you spent money on postcards or online leads for example and you took a loss on that marketing effort, stop doing those things in 2022 and use that money for other opportunities. Again, looking at lead source funnels, set goals on what money is to be redirected to generate more clients in the new year.
New Hire Goal
Depending on where you are in your career this goal can help your business explode. The place where agents finally break through the glass ceiling is the additional hire. This hire doesn't have to be a buyer agent, but instead an administrative hire, transaction coordinator, or marketing assistant. They say if you don't have an assistant you are one. Leveraging your business to take back your time so it can be focused on what you do best is important. Make this a priority in 2022 and it will do wonders for your business.
Get Uncomfortable
Lastly, set a goal of doing something(s) that makes you uncomfortable. This could be public speaking, starting a YouTube channel and doing videos, or doing more Instagram content. Whatever it is, doing what others are not willing to do will make you stand out in a sea of real estate agents. Set quarterly goals for what each of these new uncomfortable things will be and make a plan to achieve them. You will find that some of your weaknesses can eventually become your strengths.
Partner with Wade and Stewart Title
The bottom line–having a real estate business plan and goals are important, but if you dig deeper there are goals inside goals. That is where Stewart Title comes into play. We work directly with our Realtor clients helping them reach those 2022 real estate goals. Fill out the form below or click above to the "How I Can Help" tab and learn more. Let's chat soon!
Work With Wade
Interested in growing your real estate business with Pruitt Title? Please fill out the form below and I will contact you shortly. Thanks, Wade "DCTitleGuy"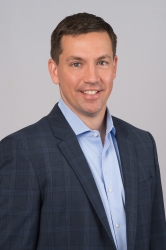 Latest posts by DCTitleWade1
(see all)