Ok…so you are now not only blogging but are starting to implement Video into your Real Estate business (Good for you!).  You have set up your Gmail Account and now have a working Real Estate YouTube Channel.  If you have read my other blogs I reference Video in Real Estate fairly often because consumers not only watch video…but they demand it!  Look at your own behavior.  When you are online and watch a news story or a promo for a new car or someone answering a question…would you rather watch a video of it or read a long story?  Look at your kids behavior as well…video is taking over.  Just the other day the large social media site "Instagram" just launched a Video feature that is going to be massive.
So you have the camera to shoot video and you have a YouTube Channel set up.  The next thing you need to do is take the video from your camera and upload it to your computer and YouTube Channel and name it/tag it properly.  There are steps to uploading a video to your Real Estate YouTube Channel are not difficult.  Lets do it!
Shooting Video and Camera
The first step is actually shooting videos.  Not just any videos, but videos your ideal client (buyers and sellers) would seek out when searching YouTube.  Remember, YouTube is the 2nd largest search engine in the world and it is owned by Google which is the largest search engine.  Its in Google's best interest to index your videos on YouTube so you have to "begin with the end in mind".  Shoot videos of value and information people care about.  A falsehood when shooting video in Real Estate is that you have to use the most expensive camera on the market.  Not true.  If you start using video in your business all the time then yes it would make sense to get a higher level camera but when you are new to using video this is not the case.  I have a Kodak zi 10 and it works just fine and cost me $99.  Get a tri-pod and essentially start shooting your videos about your topic. Any video is better than no video.  Your clients prefer to watch video so just do it.
Uploading and Optimizing
When you are done plug your camera into your USB port on your computer.  You might have to install a software manager for your camera.  Kodak has one but the steps were super easy and it just took a few minutes.  The uploading of the video (depending on how long it is) may take 5-15 minutes. Once the video is done uploading on your computer…head over to YouTube.  When you log into your YouTube account (its the same as your Gmail) there will be a + sign and "Upload"  button…hit that.  The next screen your will see is a big button that says "Upload Files"…hit that.  Find your video on your computer and hit the "Open" button on your computer.  The video will upload to YouTube…again this may take a little bit.  When it is done it will create a link that you can click for your video.  The optimizing is another part all together…and for that please watch my video:

As you can see from my video…which you hopefully watched it is very easy to upload your video to your Real Estate YouTube Channel.  The benefits of using video in your Real Estate business are almost endless.  Since the consumer thinks what you do is a commodity you can now break from that mold and into the "Value" phase where the client can get into the mode of knowing and liking you.
I want to Switch to Stewart Title and Escrow
Don't have a good Real Estate Marketing plan?  You current Title Company not helping you grow your business?  Just fill out the form below and tell me how I can help you grow your business and I will be in touch with you shortly for a marketing appointment.
Work With Wade
Interested in growing your real estate business with Pruitt Title? Please fill out the form below and I will contact you shortly. Thanks, Wade "DCTitleGuy"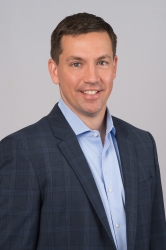 Latest posts by DCTitleWade1
(see all)