I think that we can all agree that technology has come to the forefront on basically anything that we now do.  This applies especially to the Real Estate space.  Realtors are told that they are to have websites.  They are told that they are to have effective content that answers questions to their potential client's problems, and educational information about whatever their niche is…luxury homes, first time home buyers, condos, short sales, or a certain subdivision.  This engaging and educational content comes in the way of blogging and videos.  I love to do office presentations in front of large groups of Realtors.  In these presentations I talk about what they need to do to drive more eyeballs to their Real Estate website. When I mention how to write an effective Real Estate blog I get the usual "eye roll and objections.  Here they are the most common:
Blogging takes too long
I don't have enough time
What do I write about?
I'm a bad writer
No one wants to read my stuff
All of these are normal objections.  I then walk them through how to write an effective Real Estate blog post that the average consumer would read.  It goes like this:
When I write blogs I like to make sure that I am telling a story about something.  I also like to right conversationally, convey a message, and make sure that I am not writing about what I think is important, but what my ideal client would search for on the Internet.  So today when I was doing my office presentation at a Re/Max office the agents were groaning about blogging.  I told them that blogging could take 15-20 minutes and if you did just one blog a week that is not a lot of time.  I also reminded them that they are probably spending longer amounts of time on part of their marketing strategy that is not working for them…yet they continue to do it.  If they stopped doing the less effective thing and replaced it with and effective method like blogging they would see a better result and less costly.  Blogging is huge because it allows that Real Estate agent to convey an educational message and their value.  I then proceeded to pull up the site your on  www.dctitleguy.com and show these agents the topics in which I write.  They were taken a back that a "Title Guy" knew such knowledge in the "Real Estate" arena.  One of the agents even asked if she could copy my blogs and add them to her site.  I laughed and told her though that may seem like a good idea it really isn't because the content isn't hers and she wants to be writing on topics her ideal client would be looking for AND it is duplicate content and Google wouldn't give it any ranking.  Subsequently the content wouldn't help her get found online.
Lights Come On
I then explained to the agents that they more than likely write emails everyday and have for years.  If you can write an email answering a question or explaining something in detail you can surely write a blog.  When writing a blog you want to make sure that you are not only writing about your target area or client, but have full knowledge of the subject in which you are writing.  If this is the case, then putting together engaging and educational content is easy and fun.  Examples always are helpful so I provided some examples of blog topics:
Why its a good time to buy/sell a home
Is a home inspection important?
Home Values in South Riding…What are they?
5 Tips to Sell Your Home Fast
Short Sale vs Foreclosure in Virginia
It was amazing…you could see the lights coming on and it all making sense.  Getting the point across to Real Estate agents that consumers don't go to their mailbox or yellow pages to look for information anymore can be tough.  Change is difficult but it is the most constant thing there is.  We know that 0ver 90% of consumers go directly to the internet to answer a question or solve a problem.  Realtors…if you know that's where your past, current, and future clients go for information…that's where you need to be.
Tags
When you are done writing your blog you have to tag it with the keywords in which you are trying to be found.  So "Real Estate Agent Virginia, Short Sale Fairfax, Luxury Homes in McLean.  Whatever you think your ideal client is searching for.  Make sure you are including these keywords in your blog post.  Tagging your blog is the #1 way that it will get found online.
Takeaway
When writing an effective blog, the post doesn't have to be long.  You have to make sure that you are telling a story and including engaging and educational content that your ideal client would look for and read.  The very last thing that you need to do in writing an effective blog is have a call to action.  My name is Wade Vander Molen and I am the Director of Sales and Marketing for Stewart Title and Escrow in the Northern Virginia/Washington DC area.  If you need help with your Real Estate marketing or writing an effective blog please fill out the form below and I will be in contact with you shortly!  (notice the call to action wink)
Work With Wade
Interested in growing your real estate business with Pruitt Title? Please fill out the form below and I will contact you shortly. Thanks, Wade "DCTitleGuy"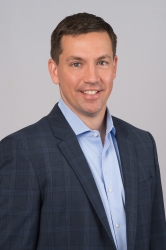 Latest posts by DCTitleWade1
(see all)