I have been saying this for a long time and if you have read any of my previous blogs I like to state that in the online world of blogging, video, and content marketing it is all about being "something to someone" vs everything to everyone."  This applies especially to blogging in Real Estate and content marketing.  As a Real Estate agent you are tying to market to people that have a home buying or selling need right?  That is great…but a home buying and selling need where?  What price point?  First time home buyer or move up?  Short Sale or Equity Sale?  Subdivision specific or town/city specific?  Why is this so important you ask?  Because that is HOW people search online!  That is how YOU search online.  By blogging in Real Estate hyper-locally it allows you to own and dominate your marketing area.
Own your Farming Subdivision
I can't tell you how many times I see Realtors spending hundreds or even a thousand dollars by blasting out marketing materials to their subdivision that are not relevant or something that their target audience cares about OR responds too.   Sports schedules, newsletters, recipe's, and it goes on and on but when I look up information online about that subdivision the competition is very low.  In the past I have for fun written 1 blog about the subdivision and within a week I'm #1 or #2 for "Homes for Sale in XYZ Sub or Sell Your Home in ABC." Creating the right content, and hyper-locally will allow you to create this small box targeting your ideal client.   This is great because when anyone searches for information as it relates to that small box…they find YOU and only YOU and what you do to help them. 
How many agents farm subdivisions with the same newsletter or sports schedules?  Exactly!  Do they create content online that those SAME PEOPLE would look for when they have a home buying or selling Real Estate need within that SAME AREA?  No…they don't.  What if you did??
Zillow…Truila…Realtor.com
The next thing I hear is WHY should I do this as people usually go to Zillow, Truila, and Realtor.com first when they look for homes…how can I beat them?  This can be a true statement.  However, when people search broadly…they go to those site but when they search specifically for homes for sale in a subdivision or short sale vs foreclosure in XYZ City they don't find them…they find YOU if you are creating your content hyperlocally.  The other way to beat those sites is to add Video in Real Estate.  At the end of the day you have to "make your box smaller" when blogging in Real Estate and create content inside of that box and you will be found by specific people with a specific need.  Remember you are not marketing to the World…just to your ideal client.
Ready to Switch to Stewart Title?
Does the Title Company you currently use help you grow your business?  Offer business solutions to your Real Estate problems?  If the answer is NO and they just take your business then you are in luck…because we are here to help you with marketing strategies from Leads, to WordPress, Social Media and Video! (watch the video)  To set up a marketing appointment please fill out the form below and I will contact you shortly!
Work With Wade
Interested in growing your real estate business with Pruitt Title? Please fill out the form below and I will contact you shortly. Thanks, Wade "DCTitleGuy"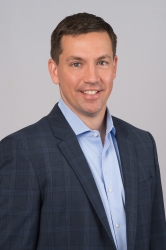 Latest posts by DCTitleWade1
(see all)