Over the last few years, I have received many emails and calls from Title Companies and Title Insurance Sales reps. Washington State to Florida, most of their questions and work struggles have a similar tone. This shows that no matter how business is done in your area, the concepts of sales and marketing strategies to gain Realtor, Lender, or Attorney clients is the same. When I moved to the Washington DC area in 2012, I did "start over" in the Title Insurance sales business. I moved to a brand new area, 2000 miles away from my former market (Phoenix, AZ) and I had zero clients. The positive thing is that I had seven years of Title Sales experience and had a proven track record building a book of business. With that said, what if I had to start over in Title Sales…right now? Would I do things the exact same or differently? Hmm…if I started over today.
Know the Players-Get Rosters
First off, the thought of "starting over" again is not fun considering how much work it took to go from zero clients to closing over 500 transactions last year. Hours of website blogging, video shooting, events, meetings, hours of teaching classes, and more. Of course, ALL of that work has produced a big payoff, but if you think this job is easy or being a top Title sales rep will "just come" over time, you are wrong. It takes work and innovation, but the first thing I would do is learn WHO are the players in my new market. Where are the best (producing) real estate offices? Who are the brokers? Where are the top mortgage companies? Can I find the office rosters online and download them?
I would Google and find the real estate office and mortgage offices in my area. I would find the office rosters online and add them to an excel spreadsheet. I would do it myself or pay someone at my Title office to add it into excel. Either way, I need the contact information.
Next, I would get a list of my Title office's current clients and contact them. These are the warm relationships of my Title office, they need to know I'm the new sales rep and set up a meeting. Then, I would ask them for introductions to other Realtors/Lenders in their offices and set up marketing meetings with them.
Learn Social-Add to Social
I would learn as much as I could about social networks. Not only Facebook, but several social networks–Instagram, Twitter, LinkedIn, and Snapchat…and use them! These are the main social networks that Realtors/Lenders use AND where they hang out–spend their time. I would add every Realtor and Lender that I met with on their social networks. Leveraging social networks is important as it allows me to interact and learn more about my prospects and clients. I must learn to talk and interact in their language.
Real Estate CRM
Contact management is important as I'm building up my Title business, so I would find a good real estate related CRM and get my contacts and rosters inside it. I would learn how to use this real estate CRM so I could teach it back to my Realtor prospects. Roughly 55% of all Realtors don't use a CRM and many are unhappy with the one they have…what a great opportunity to teach my prospects how to streamline their business. The CRM would organize and help my business AND my clients. Without a good CRM to manage my building business, the road to success will take longer.
Become an Authority
If I was starting over in the Title business, I would look at my market area and determine what gap(s) need to be filled with Realtors and Lenders that would add value. In many cases, these are lead generation and technology related items. The threshold to become a Realtor or Lender is not high (title sales either!) and many struggles with technology. Knowing this information tells me that I could learn the information they seek, then teach it back to them. Becoming an authority in one thing or several things would let me stand out in a crowd of Title Insurance sales reps. It also allows me to set many marketing appointments and big presentations. Real estate brokers and mortgage companies want their people educated on the latest and greatest marketing tactics. This would be a great way for me to speak in front of prospects and provide value. Those speaking presentations would lead to many appointments that can be converted to clients. If you have spent any time on my website, YouTube channel or discovered me through Google…you can see the authority I strive to become.
Follow up and Become the King of Cross Sales
A great way to score client appointments is to call cross sale agents and lenders from transactions with my office. If I was starting over in Title Insurance sales, I would be making calls and sending emails to these potential clients. I would then be following up hardcore. Just because an agent doesn't return a call or email doesn't mean you should stop pursuing. I would also reach out to them through social media or whatever mediums they prefer. Persistence pays off!
I would also have an initial calls script and call back script when calling these cross sales Realtors and lenders. I have written several for the exact purpose knowing I can't just "wing it" on the phone and expect great results.
Be a Hustler and Tie it ALL Together
Having vast marketing knowledge is great, but not "hustling" and working hard will provide mediocre results. If I was starting over today in the Title business, I would be working like crazy setting appointments and participating in after work events, entertaining and more to build relationships. Having a strong desire to succeed and build a business is a large part of finding success in Title Insurance sales. The other part is having the innovation and marketing knowledge to slam it home.
Are you New to Title Insurance Sales?
When I started in the Title business, there was no training. I had to fail forward and take my lumps before success came my way. If you are new to the business or struggling, don't fret. There are answers. My website and YouTube channel are very helpful and I also respond to Title salespeople when they call, email or fill out a form (below you.) There is a lot of opportunity in this business and money to be made, but it all starts with hustling and finding your value proposition. Good luck!
Have you subscribed to my Blog in the top right hand corner?
Work With Wade
Interested in growing your real estate business with Pruitt Title? Please fill out the form below and I will contact you shortly. Thanks, Wade "DCTitleGuy"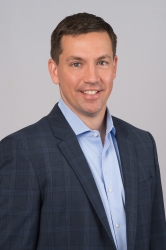 Latest posts by DCTitleWade1
(see all)