Are you looking to implement a successful video marketing strategy in 2017? Perhaps you are just getting started using video in your real estate business? Either way, I have you covered in this blog. I'm sure by now you have (if you are a Realtor/Lender/Title) been asked to write or give your quarterly and yearly goals. One of those "goals" might be trying to figure out video, shoot a few, and post it to social media and YouTube. I want you to meet and surpass this goal. I started using video in my business over 4 yrs ago and it changed not only my business, but the entire way I look at real estate marketing in general. You have the Realtors/Lenders that "get it" and see the vast opportunity that video creates, and then you have the other 90% of Realtors/Lenders. Where do you fall? Let's add video as part of your business in 2017!
Get Passed Yourself and Have a Plan
The #1 item I run into with Realtors is the upfront "camera anxiety" they incur within themselves. That mental block is the reason many agents don't go through with shooting videos. You MUST get passed this and realize that as the keeper of useful and educational real estate information, your audience wants to watch your videos. They really do.
Have a plan before shooting your videos. Who is your target audience? What are they interested in learning? What should they be knowing regarding the real estate market, your listings, and other helpful information? Implementing a video marketing strategy without a plan of whom to target, and with what information will lead you down a road to mediocre success. Create a list of the top 15-20 videos that are relevant, educational to your target audience, and have a goal of 1-2 videos a week. That will give you at least 3-4 months of content and you will start to accumulate a nice portfolio of video information. Think baby steps.
Equipment Needed
If you have a smart phone you also have a nice camera that shoots videos. If you want something more, check out the Cannon Powershot series or Nikkon. These are good cameras that are around $250-$350. Tripods are not expensive and can be found on Amazon. Lighting might be important as well, depending where you are shooting your videos, so investing $30-$50 in that might be important but not something you must do.
Here are links if you want to move beyond your smart phone.
Cannon Powershot SX530 (good starter camera) 
Tripods (Amazon)
Lighting for Videos (Amazon) 
Watch the Video
Other Helpful Tips
Once you are shooting videos, here are things to consider.
Speak with energy. Be the thought leader. Show authority over your topic
Break down your videos into talking points. 1 min for each one .
Don't look down onto the camera. People hate watching a video where it seems someone is looking down at them. Be eye level.
Have "calls to action." Tell people to call, email, follow, subscribe, opt-in, and more. Get them to do something else that brings them closer to you.
Listing Videos–Hire a Professional. End of story.
Pretend that your target audience is on the other side of the camera. What would you say to them?
Want quick editing capabilities? Download iMovie (Mac, iPad) or check out Adobe Spark.
Lastly…the camera is your friend.
Need Help to Implement a Successful Video Marketing Strategy?
If you are a Realtor or Mortgage Lender and are looking for HELP with a video marketing strategy in your business, let's chat. If the Title Company you use it taking your purchase contracts, but not helping you generate them…you know what to do. Fill out the form below!
I want to say a big THANK YOU to all of our clients who sent us business in 2016. This year was a banner year, and my personal best year in the Title Insurance business. We look forward to serving and supporting your business in 2017!
Work With Wade
Interested in growing your real estate business with Pruitt Title? Please fill out the form below and I will contact you shortly. Thanks, Wade "DCTitleGuy"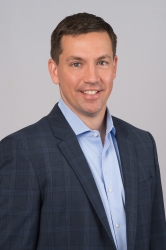 Latest posts by DCTitleWade1
(see all)