Does this sound familiar:
Realtor: Hey can you take a look at my Real Estate website and help me?
Me: Sure.  Is this website yours??
Realtor: Yeah…my company gave it to me and I have a blog through another blogging site.
Me: Ok…so you don't own your site or your blog? 
Realtor: Yeah I do…I have had it for 2 years.  The site is mine from my company and the blog I have had for 6 months and pay $80 a month.
Me: Uhh…yeah lets chat.
Does that conversation sound like it applies to you??
Most to all Realtors have a website.  Why?  Because they are told they should, and many have one because it was FREE from the Real Estate company where they hang their license.  The issues is most Real Estate agents don't OWN their website…their blogging platform…or content!  They rent all three from a company and think that is sufficient for the long haul.  Think again.  We know that over 90% of consumers start their homebuying/selling search online.  They most often do what you do…they go to Google, Yahoo, or Bing and ask it a question(s).  Are they looking for Real Estate agents?  NO.  They are looking for homes for sale, in a location, near a school, in a price point, near the highway.  The consumer is also searching for Content…How To's, Why's, Reviews, Answers to questions. This content can also be Real Estate Video which is by far the most powerful medium to connect to a prospect and get them in the mode of knowing and liking you.  Only 2% of Real Estate agents actively use Video in their business.  So…would you want to build all of this on a website platform you don't own??  Of course not!
Where do I begin?
First off, you don't need to completely ditch the company website.  Use it to whatever advantage you can, but don't have it be your primary Real Estate website.  If you have read any of my previous blogs I like to emphasize the importance of using WordPress as your website/blogging platform.  Why?  Because Google Loves WordPress and it will help you get "found" by consumers searching online and you OWN the website.  You have full control over your website and blog 24/7.  I always say if you don't own it…don't use it.   WordPress is a website and blogging solution all in one.  This means that you don't need to pay another blog platform $40-$80 a month when you don't own or have control of that platform.  If that blogging platform changes its "terms and conditions" you are in trouble.  WordPress websites can run you anywhere from $800-$3000(depending on what you want it to do)  This is a ONE TIME FEE where you pay for the site to built then it is yours…you own it…forever.
This is a huge benefit because if for some reason your relationship ends with your current Real Estate company nothing changes in your business in regards to your web presence.  Your blogs, videos, listings, and other information remain the same.  How tough would it be to let your broker know you are leaving the company and you then try to access your website to find that it is no longer there?? Everything…Gone.  Owning your Real Estate website is one of the most important things you can do in your business going forward.
Looking to Grow your Real Estate Website in 2014?
I hope you are!  You have come to the right place.  As the Director of Sales/Marketing for Stewart Title in the Northern Virginia/Washington DC area I work with agents everyday and help them get more exposure and grow.  I would like to have the opportunity to work with you too!  All you have to do is fill out the form below and tell me exactly HOW I can help you.
Follow me on Twitter @dctitleguy and Subscribe to my Blog in the top right hand corner!
I Need Help With My Real Estate Marketing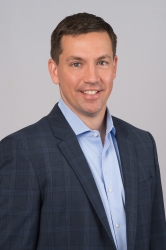 Latest posts by DCTitleWade1
(see all)