My name is Wade Vander Molen "DCTitleGuy" and I am a Director of Sales/Marketing for Stewart Title and Escrow in Fairfax, VA just outside of Washington DC. I have been in the Title Insurance industry since 2005 having worked for a National Title Insurance company in Phoenix, AZ. Over the past 7 years I have worked and helped the Realtor that is "one day" into their careers all the way to the top agents in Phoenix, AZ.  Helping them with their marketing plans and expanding their businesses, offline and online. Then one weekend in Las Vegas back in 2010 changed (met my wife) all of that and 2 years later I am in Washington DC! That is the short and skinny of me, my background and how I came to be DCTitleGuy.
There are many reasons why I am here but the most important question is…why are YOU here? The way that Realtors market themselves has changed…have you noticed? This change has been fairly recent as in the last 5-7 years. People don't go to their mailboxes or Yellow Pages anymore to look for information and I assume that you don't either. Consumers look online with their phones, iPad's, and computers when they have an immediate need or have to solve a problem. Those same consumers are looking for Real Estate Agents and Real Estate every single day!
I'm Here to Help You!
So…why am I here? I'm here to help YOU the Realtor or Mortgage Professional do more business! I'm guessing you are here because your Real Estate marketing plan is not working and you seek help, answers, solutions, and other means to get in front of the people in which you want to do business. You also might be interested in learning how to use and apply the newest technology tools that your future clients already use so that you can relate to them. Am I right? These are ALL things that I can help with so that you can become more successful at what you do.
What I do as a Sales Executive at Stewart Title and Escrow is to help YOU save time and money while at the same time giving you a knowledge base to help you "target market" your ideal client and get found online by the people that are already looking for your Real Estate services. Now that we know why I am here; I would like to find out why you are here and how I can help. What do I charge for these services? Loyalty. I charge loyalty and a shot at your next Escrow to Stewart Title and Escrow.
Want to Set up a Marketing Appointment?
If your Real Estate marketing plan isn't working take a minute and fill out the form below or hit the "Lets Meet" button and I will be in contact to set an in person appointment.

Work With Wade
Interested in growing your real estate business with Pruitt Title? Please fill out the form below and I will contact you shortly. Thanks, Wade "DCTitleGuy"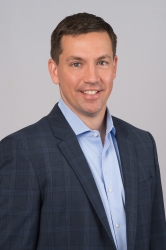 Latest posts by DCTitleWade1
(see all)