As you have seen in the last 10 years technology has simply EXPLODED in many different forms and has impacted many industries and none more than the Real Estate industry. Everything is being moved away from print advertising, direct mail, yellow pages, instead things are online, blogs, Social Media, Video, and other forms of new technologies. There is one form of technology that has come along in the last couple of years that has the ability to really impact the Real Estate business. What is the piece of technology? You guessed it…the iPad!!  So…are you using an iPad in Real Estate?
So…you ran out and bought the newest iPad because you heard it was the most awesome thing ever created, you have it, and you are so excited…but now what heck do I do with it?? The iPad is a fantastic tool to use if you are a Real Estate agent or Mortgage Lender. It is very easy to use, carry, and the applications are numerous with tremendous value. Apple is continually upgrading the current applications are always coming out with new ones. Here are DC Title Guy's top iPad applications to use if you are a working Realtor in the Washington DC/Virginia area:
Open Home Pro – Open House App…tracks leads, uploads listings and sends out personal emails after someone has attended your Open House.
KeyNote – Allows to create, deliver, and share Listing Presentations. Want to differentiate yourself from your competitors during a listing presentation? This is it.
Evernote – this app allows you to record conversations and pretty much everything else. It allows you to store helpful information that you can send out later.
iAnnotate – iAnnotate turns your iPad into a world-class productivity tool for reading, annotating, organizing, and sending PDF files. Join the 100,000s of users who turn to iAnnotate for their PDF annotating needs.
Pages – this is the Apple version of Excel but is very user-friendly and is great for storing information.
PDF Expert – a fantastic application that allows you to store your PDF documents and allows you to write contracts right from your iPad. This application is a MUST HAVE.
Dropbox – allows you to store and move documents from one device to another. Another MUST HAVE in the Real Estate business.
Take the time to download all of these apps to your iPad and become familiar (need 1 on 1 training? I can help that too!) They will save you time, money, and differentiate you from your competitors. Consumers want to know how you are different from ALL the other Realtors and Lenders out there. Well…this is one way that you can "stick out" in the memories of the consumer. So do I think an iPad is worth it going forward in your Real Estate business? Absolutely!
I want to talk about working with Stewart Title and Escrow
My name is Wade Vander Molen and I'm a Sales Executive for Stewart Title and Escrow in Fairfax, Virginia. I help Realtors and Lenders just like you grow their business with an array of marketing materials and knowledge. If you would like help learning the basics of your iPad or how to grow your business through other marketing avenues fill out the form below and I will be in touch with you shortly to set up an appointment!
Work With Wade
Interested in growing your real estate business with Pruitt Title? Please fill out the form below and I will contact you shortly. Thanks, Wade "DCTitleGuy"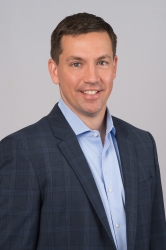 Latest posts by DCTitleWade1
(see all)