Helping Realtors get into using video for their business is fun. Seeing their face light up when they realize they are doing something that their competitors don't implement. This starts by taking the first step and actually "shooting videos" and uploading them to YouTube for people to discover and watch. This is where the rubber meets the road because I quickly discover that their real estate YouTube channel isn't set up correctly. Their channels are missing key items and features that add to the discover-ability of the channel and their videos. In this blog post, I would like to cover some of the basic features of a real estate YouTube channel that will ensure that it's set up correctly. In the end, it is about having qualified eyes to you videos that lead to a subscriber, an email, or phone call…that leads to a client. Here are 5 things that are MUSTS when configuring a setting up your real estate YouTube channel.
Is it Categorized Correctly?
When you set up your real estate YouTube channel, there is an opportunity to categorize your channel. I have mine under "Education." I feel as Realtors and Lenders, the information you give to your audience is educational. Your goal is to "make them smarter" and add value to yourself. You don't want people to search for videos under a certain category and miss you all together.
Channel Keywords-Are They Set Up?
On the back-end of your YouTube channel under "Advanced" you can set up your channel keywords. These words are used to get your channel discovered. Think of the YouTube search bar…what words or phrases would someone type into it and find your channel or videos? Your channel keywords are your name, subdivision you farm, demographic you work, type of clients you are targeting, school districts (luxury, first time buyers, condos, etc). It is important to have your keywords set up correctly to enhance your channel's ability be found. Channel keywords can also be changed at any time.
Set up Playlists
On the homepage of your real estate YouTube channel, there is a header that says "Playlists." Click on this and set up your video categories. When you shoot a video, drop it into a Playlist and name it accordingly. "First Time Homebuyer videos, My Listings, Client Testimonials, Market Update Videos, etc." This makes things easy for someone to search your channel and just watch the video topics they are most interested in vs searching through your catalog of videos for that one or two they really want to see.
Link Your Website
What if someone discovers you on YouTube? You would want them to know you have a real estate website with other good content on it right? Yes. You need to link your website to your YouTube channel. There are several ways to do this.
On the front page of your YouTube channel under the "About" tab you can add Links at the bottom. Add one for your website.
In the description for your videos, put in a link to your website BEFORE you start writing the description. This is to the homepage or another page on your site where you want people to go.
You can add an "approved link" to your website under the "Cards" feature on YouTube. This is a more advanced way to do it and will be explained better in a later blog post.
Add a website link in the description of ALL your Playlists that are up.
Use "End Screen Annotations"
This is a little advanced, but YouTube has a new feature that allows you to use end screen annotations. What this does is it allows you to pull up a window to a related video in the last 20 seconds of the video that is currently playing. Why is this important? You are encouraging our viewers to watch another video (by you) related to the video they just watched. You are keeping them on your video channel longer and linked to you! The more views they have the more likely they will subscribe or reach out to you.
Watch the video…and the end screen annotation.

Need Help with your Real Estate YouTube Channel?
I spend my week helping Realtors and Lenders gain more exposure for their business and brand. Much of this includes helping with videos, setting up YouTube channels and teaching them HOW to use it. If you need help with your real estate/lending business, take a moment and fill out the form below or email me directly at wvander@stewart.com
Work With Wade
Interested in growing your real estate business with Pruitt Title? Please fill out the form below and I will contact you shortly. Thanks, Wade "DCTitleGuy"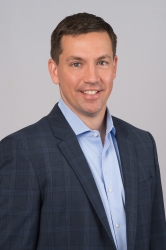 Latest posts by DCTitleWade1
(see all)