Are you a Keller Williams agent and heading to the Valley of the Sun next week for Keller Williams Family Reunion? If you are, you are probably wondering what there is to do in downtown Phoenix and the surrounding area like Scottsdale.  I lived in the Phoenix area for 11yrs doing what I do now…helping Real Estate agents grow their business on behalf of a Title Company. In Phoenix I worked for Lawyers Title, which is a top company in that area.  If you interact with any of my former people you are in good company.  Ok…now on to the good stuff.  As a Realtor heading to Phoenix for Keller Williams Family Reunion I'm sure you have your room all reserved in the downtown Phoenix area…but what about at night or during your down time?  What is there to do?  Where to go?
You Need to Know this About Downtown Phoenix
Phoenix is huge city…one of the largest in the country by square miles.  The thing you need to know about the downtown Phoenix area is that it is filled with people during the day…not so much at night. Most people live in North Phoenix, Tempe, Scottsdale, Chandler, Gilbert, or the West Valley. People go downtown to work but leave right after, so you will find it to be not crowded at night. There are good places to go eat and get drinks…it all depends on what you like. 
Here are a few places I recommend you check out:
Restaurants
T. Cooks-North of downtown on Camelback Rd but worth going. High end place.
Pizzeria Bianco-Famous place in Phoenix.  Might have to wait for a bit but it is the best pizza in town.
Matt's Big Breakfast-Need breakfast that is amazing? Go here you wont be disappointed.
Nobuo at Teeter House-This amazing Japanese Tavern turns food into art. Great food…go check it out.
The Arrogant Butcher-Great place to grab dinner and also a good drink.
Happy Hour/Drinks Spots
Marjele's Sports Bar-Remember Dan Marjele from the Phoenix Suns? Yeah…it's his bar and he spends time there so you might see him if go check it out. Great bar…you won't be disappointed.
Postino's-Like nice mix drinks and wine? This classy place is for you. One of my favorites.
Alice Cooperstown-Yes…its Alice Coopers Bar. Its good place to be outside and drink. Cheap drinks too.
Copper Blues-Has over 60 Beers on Tap and is a nice place. Right downtown…go check it out.
What if I want to venture up to Scottsdale?
I lived in this great place, so most of my personal knowledge comes through here. If you are renting a car or take a cab you will find a TON of great places to eat, go out, or basically whatever you want.  Here are just a few of my recommendations for dinner and nightlife.
Restaurants
Mastros City Hall-This is right in Old Town Scottsdale and it is high end…be prepared to spend some money.  Steaks, Fish, and everything else. Great place though. You will need a reservation.
Cowboy Ciao-Love this place! You will need a reservation as well but the food is amazing. Its not a big place but check it out.
Sapporo-This is located more north of downtown Scottsdale but its great sushi and more. The scenery and people watching makes it worth it.
Lounges
Casablanca Lounge-One of my favorites! In Old Town Scottsdale. If you go here you won't want to leave. Gorgeous place.
Mint-named after a Bank its quite the spectacle. You can sit outside and relax. Beautiful place and beautiful people. It turns into a Scottsdale hot spot at night so if you after 10pm be prepared.
Kazimierz-It is right next to Cowboy Ciao.  The entrance is in the back. Best wine bar in the entire Valley.  Jazz singers are there most nights.
Was this Helpful? Need Help with your Real Estate Marketing?
I hope it was!  If you think this is helpful you should see what I do to help my Real Estate clients grow their business.  I help them with WordPress, SEO, Content Writing, Video, Leads, Wise Agent CRM, and a lot more. So as you head to my old stomping grounds for Keller Williams Family Reunion I hope you check out some of the places I suggested.
Take a moment and click through my site and my 100+ Real Estate Marketing blogs and videos. I do this to help you grow!  If you want to chat or set up an appointment just take a moment and fill out the form below!
Follow me on Twitter @dctitleguy and Subscribe to my Blog and YouTube Channel in the top right hand corner!
Work With Wade
Interested in growing your real estate business with Pruitt Title? Please fill out the form below and I will contact you shortly. Thanks, Wade "DCTitleGuy"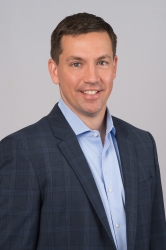 Latest posts by DCTitleWade1
(see all)