It's 2020 and we feel like we are in the movie "Jumanji" not knowing what is going to be thrown at us next. There is also a good chance your marketing plan that was outlined back in January was also put into flux. With the lack of ability to get face to face with people, other methods are needed to get the word out about your business, listings, and of course your value propositions. You have probably heard your broker, real estate coach, or people like me talk about how video is the best way to convey a message to your target audience and can create a 24/7 selling proposition especially if you post content on platforms like YouTube. If you were holding out, the time to jump on the video train is now. Now is the time to begin leveraging with real estate video and start growing an interested audience!
How to Get Started
If you were weak previously on a video marketing strategy or never had one, don't fret. The process of doing it is easy, the hard part is getting started. It can be difficult because many Realtors need to get over the mental hump of "putting themselves out there" on video. I tell my clients to practice using their smartphones. You don't need to run out and buy an expensive camera to shoot high-quality videos. Start by creating a top 10 list of video ideas–topics your SOI would find valuable and educational. The goal is to not talk about yourself but educate others so it adds value back to you. Set a goal of shooting one or two videos a week. Post them on social media, email out to clients, and upload your videos to large platforms like YouTube.
Growing an Audience
There are two schools on growing your video audience. You have your micro-audience which is posting videos to your social media, emailing out to clients, or using Bomb Bomb. The other is macro, which is posting and growing an organic viewership on YouTube. YouTube is owned by Google, so it can also rank your videos in online searches, especially for hyper-local content. Also, videos posted on YouTube have the ability to live forever where they can get eyes to them all the time vs a postcard that has a very short lifespan. It's far better to be "discovered" by someone searching for content topics you created vs spending money on other forms of marketing targeting people who more than likely don't have a real estate related need.
Video Shooting Tips
Having posted over 170 videos on YouTube myself, there are certain tips to help make your viewership grow.
Have good audio. If people can't hear you well or understand what you are saying, they will click off.
Create good titles for your videos. Boring titles don't get clicked on.
Be engaging. Speak with enthusiasm to get your audience engaged.
Ask people to subscribe or "like" your video at the beginning of the video. If you ask at the end, you will miss the people who didn't watch all the way through.
Be consistent. As your audience grows, they will want more content. Have a strategy of how often to post and see which videos get the most views.
Stewart Title Can Help!
Regardless of COVID, we can still help you get started leveraging with real estate video right now! If you want to set up your YouTube channel, shoot IG videos, or just have a conversation on where to begin…fill out the form below and tell me how I can best help you. You can also email me directly at wvander@stewart.com
Work With Wade
Interested in growing your real estate business with Pruitt Title? Please fill out the form below and I will contact you shortly. Thanks, Wade "DCTitleGuy"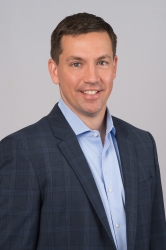 Latest posts by DCTitleWade1
(see all)