It's no secret that video is the best way to convey a message to your ideal audience, but what exactly is the best way to make this happen? Is it through Instagram stories and short-form videos or through mediums like YouTube and its long-form video structure? The answer is…they both can be super effective. There is a place for both types of video forms as there are many benefits to both. Let's discuss the unique differences between long-form vs short-form video.
Know Your Audience
When it comes to long-form vs short-form video you have to know "who" is your audience and how they like to consume information. People like to watch short-form videos on their phones or tablets. These are Instagram, Facebook, and TikTok videos. These videos are anywhere from 15 to 60 seconds long and get immediate views. In a 24 hour period, it's possible to get hundreds of views of these videos from your social media followers.
Short-Form Video is Growing
Short-from video content is increasing exponentially every year, so jump on the train if you haven't already because this is how many people are consuming information in quick bites. You can use short-form videos to drive people to your website, another video channel, or connect over email.
By the end of 2022, short-form video will be the most popular type of content on social media, accounting for roughly 40% of all videos. Using social media platforms to talk about how you add value to clients, educate your audience and get people to know you better on video is not the future, it's right now.
Long-Form Video Lives Forever
I personally have around 200 videos on YouTube and 100,000 views. I speak with people from all over the country every week who "discover" me. This is the massive benefit of long-form video. Discoverability and having videos I created years ago still being watched is huge. Imagine if something that took you 15 minutes to do allows you to get thousands of views to your real estate business 24/7/365?
Having 3 t0 7 minute videos on a platform like YouTube about specific topics that can be found by people locally and across the country allows you to cast a much wider net. YouTube is the second-largest search engine in the world and in 2020 passed television as the most-watched video medium. Long story short, people watch YouTube and especially if they are moving to a new state, neighborhood, or just want information about almost anything related to real estate.
Getting Started
YouTube is a free medium. I tell my clients to think of ten video topics (don't overthink it) that their clients or target audience would want to know about and get started. There is a lot of great information you know regarding real estate, don't keep it all inside. Share it with the world and watch the eyes to you and your brand grow. The more discoverable video content you have, the more opportunities for people to get to know you and eventually reach out to do business.
As you can see there are many benefits to both short-form and long-form videos. Embrace these opportunities to educate your audience and grow your real estate brand.
Partner with Stewart Title
You can see by the content on this website and my YouTube channel, that helping our Realtor partners is all we do. More eyes to you mean more opportunities for real estate transactions. Does your Title Company reach out to help you in this way? If not, fill out the form below or email me at wvander@stewart.com.
Work With Wade
Interested in growing your real estate business with Pruitt Title? Please fill out the form below and I will contact you shortly. Thanks, Wade "DCTitleGuy"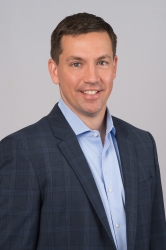 Latest posts by DCTitleWade1
(see all)